Press Releases
Kodak's Groundbreaking Light Blocking Technology Hits Market
Precision Fabrics leverages Kodak's advanced materials expertise for new commercial applications
ROCHESTER, N.Y.
October 17, 2018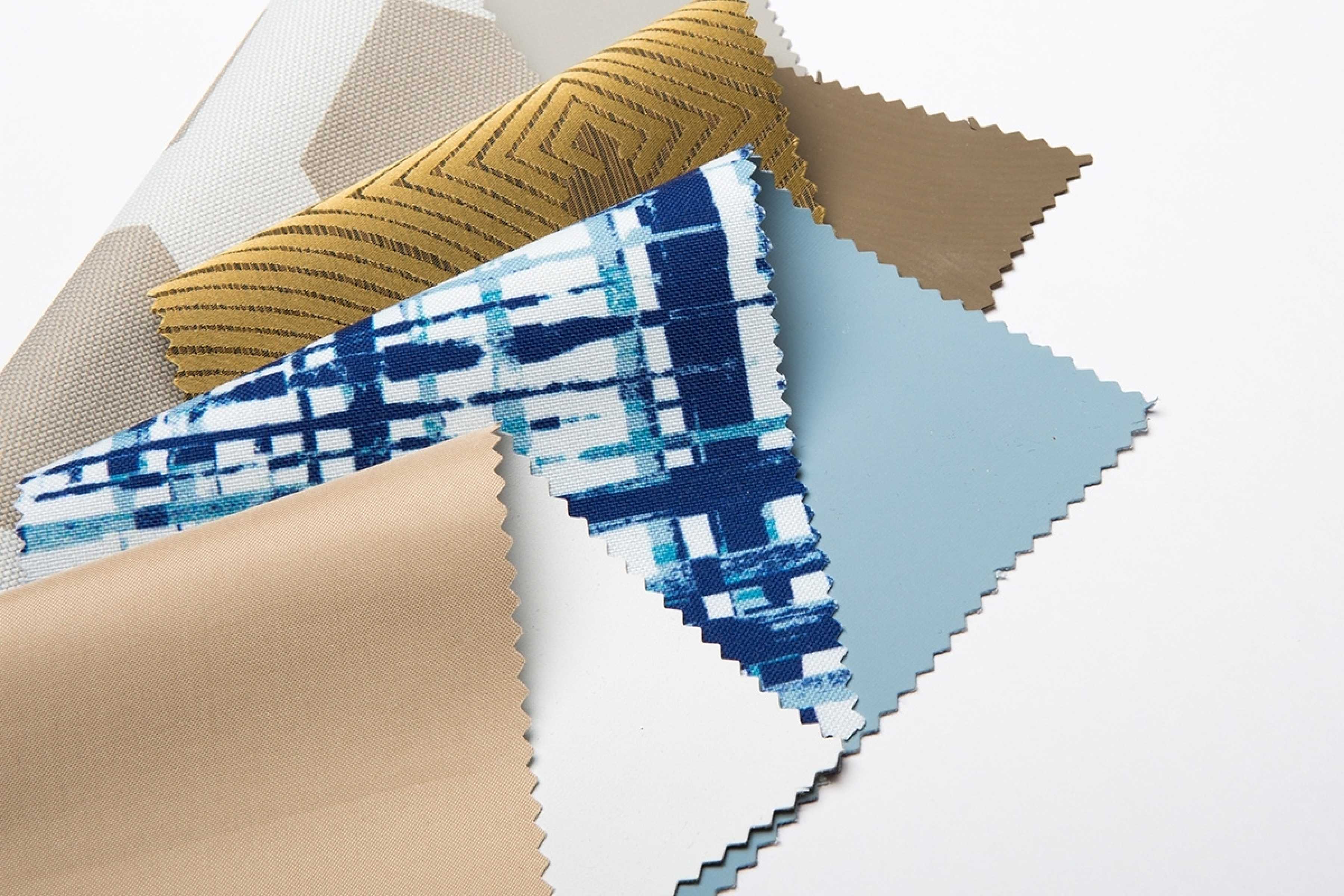 Kodak, a world leader in coating deposition, material science and the management of light, today announced the introduction of KODALUX Technology, a new class of light control materials which can be coated directly on fabrics for use in the management of light.
Precision Fabrics Group is offering the world's first Prepared-For-Print (PFP) blackout fabric incorporating KODALUX Light Control Technology for wide format digital print applications. The PFP fabric with KODALUX Technology can be supplied in widths of up to 125" and can be printed by either direct or indirect sublimation or ink jet technologies with superior fidelity and no bleed through.
KODALUX Light Control Technology eliminates the carbon layer common in current blackout technologies replacing it with a simpler solution for delivering various degrees of light blocking performance. KODALUX Particles are patented micro-particles engineered for light management and when coated directly onto fabrics, KODALUX Fabric Coating delivers 100% blackout with zero pinhole anomalies.
"KODALUX Light Control Technology leverages Kodak's deep expertise in materials science," said Jeff Clarke, CEO, Kodak. "This product offering with Precision Fabrics Group demonstrates Kodak's ability to invest in long-term research and bring differentiated solutions to market for our customers."
In addition to PFP fabrics for exhibition signage, KODALUX Fabric Coating can be coated on roller shades and high-grade decorative fabrics.
"This is a perfect demonstration of how Kodak's work with advanced materials is moving us into new areas of growth," said Terry Taber, Chief Technical Officer, Kodak. "With KODALUX, we are achieving high performance light blocking technology without sacrificing design, color or any of the other attributes of the base fabric."
Precision Fabrics Group manufactures highly technical, high quality woven and nonwoven materials with a broad range of technical properties.
"Since first seeing KODALUX's potential, we have been outspoken advocates of the technology," Terry Montgomery, Chief Technology Officer, Precision Fabrics Group. "We've seen the competitors, and there is no comparison. Textiles are what we know. Kodak knows light and advanced materials. Together we are delivering products the industry is hungry for."
Learn more at www.kodak.com/go/kodalux.

About Kodak
Kodak is a technology company focused on imaging. We provide – directly and through partnerships with other innovative companies – hardware, software, consumables and services to customers in graphic arts, commercial print, publishing, packaging, entertainment and commercial films, and consumer products markets. With our world-class R&D capabilities, innovative solutions portfolio and highly trusted brand, Kodak is helping customers around the globe to sustainably grow their own businesses and enjoy their lives. For additional information on Kodak, visit us at kodak.com, follow us on Twitter @Kodak, or like us on Facebook at Kodak.
About Precision Fabrics Group
"Innovation" is a designation that must be earned. It happens when new ground is broken; when pioneering products set new standards. At Precision Fabrics, we set out to raise the bar for our industry. Today, innovation fuels our company. We're expert manufacturers of woven and nonwoven fabrics for high performance industries such as healthcare, aerospace, industrial, home furnishings, protective apparel, and more. But at Precision Fabrics, we do more than simply produce and supply products to a worldwide market: we solve problems with strong research and development, excellent customer service, and quality manufacturing. For more information, visit www.precisionfabrics.com.
Kodak and Kodalux are trademarks of Kodak.
Media Contacts
Nicholas Rangel
Director of Communications, Eastman Kodak Company
nicholas.rangel@kodak.com
+1 585-615-0549