Press Releases
Kodak Expands Offering for KODALUX Light Blocking Technology
Fabricut offers KODALUX for blackout solutions for drapery fabrics
ROCHESTER, N.Y. and TULSA, Oklahoma
November 13, 2018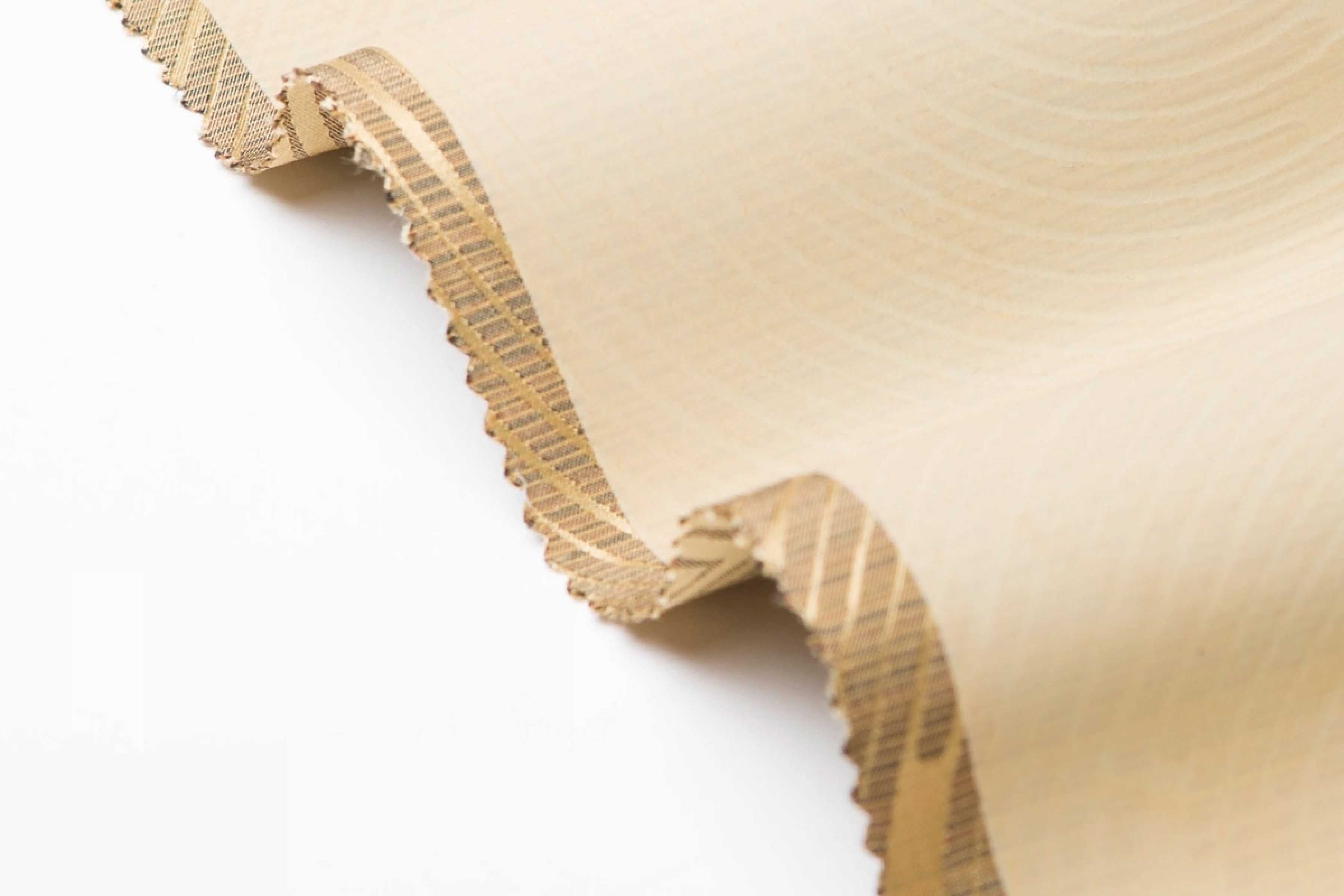 Building on its introduction of KODALUX Light Control Technology, Kodak today announced the availability of KODALUX Blackout Fabric Coating / Flame Retardant (FR) for drapery fabric.
Leveraging Kodak's deep expertise in materials science, KODALUX is a new class of light control materials which can be coated on fabrics for use in the management of light, delivering 100% blackout.
Fabricut Inc., one of the world's largest distributors of decorative fabrics, is pleased to offer customers the ability to incorporate KODALUX Technology for blackout on its Fabricut Contract line of fabrics.
"I was excited about KODALUX Technology from the minute I heard about it," said Julia Dalton, Senior Stylist, Fabricut Contract. "It finally allows us to offer our customers the option to have any FR drapery item in our line coated with KODALUX Blackout Fabric Coating. Previously designers had to start with the blackout fabric and make it fit their design. Now they don't have to."
"With the KODALUX Product, we are able to offer a simpler FR blackout solution, eliminating the needs for a separate liner, while still maintaining the hand and drape of decorative woven fabrics," said Tom Cavanagh, Chief Customer Officer, Kodak. "Drawing from Kodak's rich history of color science, we offer customers the ability to tint our KODALUX Blackout Fabric Coating to complement their fabric color. Kodak is pleased to be working with Fabricut to launch this differentiated product to the market."
In addition to woven drapery fabrics, KODALUX Blackout Fabric Coating can be coated on prepared-for-print (PFP) fabrics for exhibition signage or window treatments which are printed by either direct or indirect dye sublimation.
"Other competitive solutions are bonded to the fabric, so they are stiff and don't feel like a drapery product anymore," said Dalton. "For Fabricut Contract, quality is important, and we take our relationships with suppliers very seriously. With Kodak, we can offer our customers a quality blackout product manufactured domestically with quick turnaround. The color matching capability of KODALUX Technology gives designers extra freedom to add to their design concept while maintaining a luxurious fabric feel."

About Kodak
Kodak is a technology company focused on imaging. We provide – directly and through partnerships with other innovative companies – hardware, software, consumables and services to customers in graphic arts, commercial print, publishing, packaging, entertainment and commercial films, and consumer products markets. With our world-class R&D capabilities, innovative solutions portfolio and highly trusted brand, Kodak is helping customers around the globe to sustainably grow their own businesses and enjoy their lives. For additional information on Kodak, visit us at kodak.com, follow us on Twitter @Kodak, or like us on Facebook at Kodak.
About Fabricut Contract
Fabricut Contract is the premier textile company for the hospitality and healthcare industry; providing solutions to everyday specifications. With rich colors, remarkable styles, eco-friendly products, and performance products featuring cutting edge technologies, we are the resource hospitality designers and purchasing agents seek for industry-leading innovations for drapery, upholstery and bed covering fabrics, wallcoverings, trimmings and decorative hardware. We offer a remarkably large selection of products through our Fabricut Contract, S. Harris and FR-One hospitality brands along with hospitality-grade products from our Vervain and Stroheim family of brands. This extensive offering assures our fabrics are in style, in code and in budget. Our commitment to quality products and extraordinary service, coupled with our knowledgeable worldwide sales force and in-stock fabrics, continues to make Fabricut Contract the hospitality industry's gold standard in textile safety, quality and design. For additional information on Fabricut Contract, visit us at fabricutcontract.com, follow us on Instagram @fabricutcontract, or like us on Facebook at Fabricut Contract.
Kodak and Kodalux are trademarks of Kodak.
Fabricut Contract is a trademark of Fabricut Inc.
Media Contacts
Nicholas Rangel
Director of Communications, Eastman Kodak Company
nicholas.rangel@kodak.com
+1 585-615-0549
Tom Cavanagh
Product Information, Eastman Kodak Company
thomas.cavanagh@kodak.com
+1 919-656-8105