Press Releases
Kodak and West World Paper announce reseller agreement for the Western Canadian market
ROCHESTER, N.Y.
June 22, 2021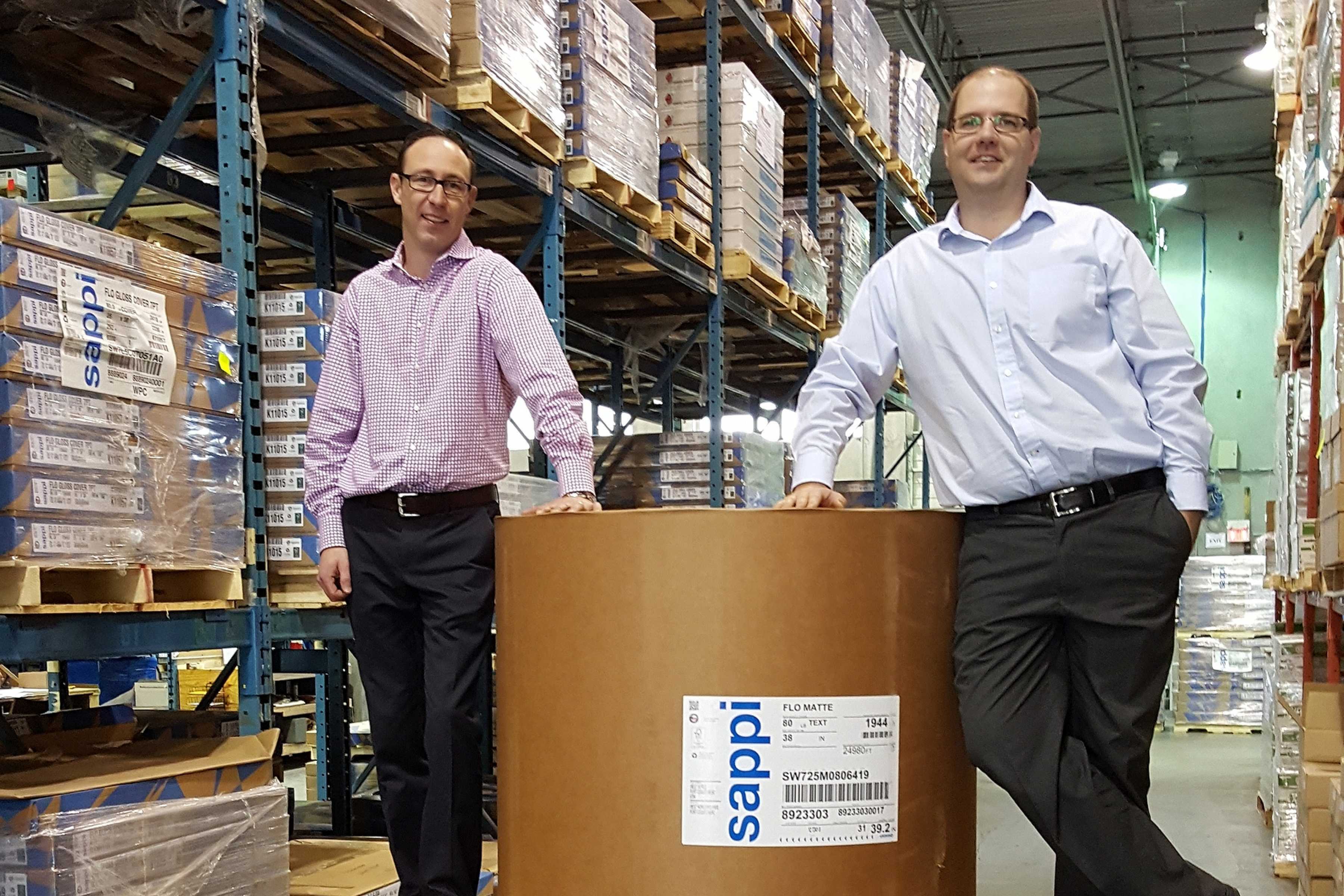 Eastman Kodak Company and West World Paper (WWP), a renowned paper distributor serving the commercial print industry in Western Canada, have announced a reseller agreement under which West World Paper will become a key supplier of Kodak Commercial Print Solutions. Complementing Kodak's Canadian sales efforts, West World Paper will offer Kodak's complete portfolio of innovative products, including CTP, workflow software, digital print solutions along with KODAK SONORA Process Free Plates to Western Canadian commercial print customers.
"We are pleased to strengthen our One Kodak vision and the presence of our print solutions in the Western Canadian commercial print market through this new distribution agreement," said Jeffrey Zellmer, VP Global Sales, Eastman Kodak Company. "Our collaboration with West World Paper will help more Western Canadian printers integrate the highest quality production technologies into their operations while receiving exceptional support and services from Kodak's dedicated Canadian service teams. Furthermore, this new partnership will reinforce Kodak's commitment to the Canadian market and the exceptional clients we serve."
West World Paper is headquartered in Coquitlam, British Columbia, and has an additional facility in Calgary, Alberta, to support its diverse customer base. West World Paper offers a wide range of printing paper products to the local markets and will now significantly expand its portfolio by distributing the highly productive and efficient Kodak Solutions. What's more, the company takes a great deal of pride in being locally managed and going above and beyond to provided excellent customer service.
"Our vast sales experience and in-depth knowledge of the local print market will help us to offer commercial printers the innovative Kodak Solutions that best meet their individual needs," said Kevin Burden and Shawn Leach, owners of West World Paper. "Our partnership with Kodak represents a significant milestone for West World Paper as we are determined to develop our portfolio of products and services in the commercial print market to serve our clients and help them grow their businesses. We are delighted to be adding the end-to-end solutions from Kodak to our portfolio range and look forward to working closely with the local Kodak teams to expand Kodak's coverage in the Western Canadian marketplace."
West World Paper will start selling Kodak's portfolio in their markets from July 1, 2021.

Kodak is a trademark of Eastman Kodak Company.
About Kodak
Kodak is a global technology company focused on print and advanced materials & chemicals. We provide industry-leading hardware, software, consumables and services primarily to customers in commercial print, packaging, publishing, manufacturing and entertainment. We are committed to environmental stewardship and ongoing leadership in developing sustainable solutions. Our broad portfolio of superior products, responsive support and world-class R&D make Kodak solutions a smart investment for customers looking to improve their profitability and drive growth. For additional information on Kodak, visit us at Kodak.com and engage with us on Twitter @KodakPrint and on LinkedIn at Kodak Print
Media Contacts
Gill Beard
Worldwide Public Relations Manager, Eastman Kodak Company
gillian.beard@kodak.com
+44 (0) 1923 652727