Press Releases
Kodak to show unrivaled portfolio of digital, offset and software solutions at China Print 2021
ROCHESTER, N.Y.
June 10, 2021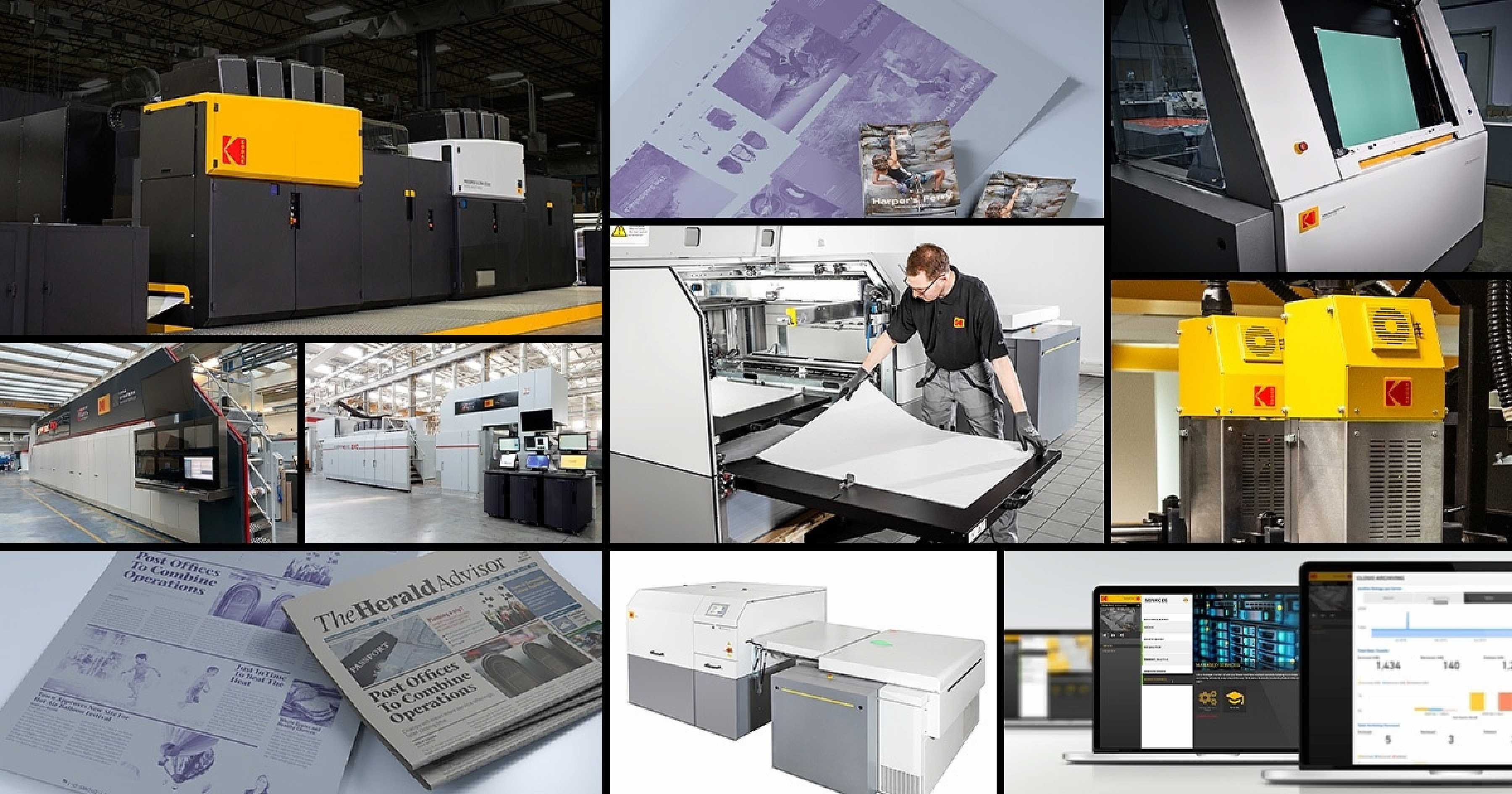 Kodak's unrivaled portfolio of offset, digital and software solutions will be featured at China Print, the international printing technology exhibition taking place from June 23 to 27 at the New China International Exhibition Center in Beijing. Kodak will show a cross section of highly innovative smart prepress and digital print solutions at what is likely to be the world's biggest in-person trade show for the print industry in 2021.
Kodak will be showcasing the following solutions at its booth (No, E2-120):
KODAK PROSPER Imprinting Systems will be demonstrated at the booth. Visitors will also be able to get information on Kodak's high-speed inkjet presses, including the KODAK PROSPER ULTRA 520 Digital Press, which redefines inkjet production printing and closes the gap with offset. Kodak's unique, disruptive Continuous Inkjet Technology combines extremely high speeds and superior quality with cost-effective production using water-based KODAK inks.
KODAK PRINERGY Workflow Software 9.0, the print industry's leading prepress automation software which enables printers to increase productivity, cut turnaround times and reduce costs. With powerful automation, support for offset, flexo, digital and gravure production, compatibility with virtually all third-party software and equipment, and connectivity with the broadest range of digital devices, PRINERGY Workflow is a perfect solution for printing companies of any size. Kodak also offers PRINERGY On Demand which includes Data Storage Services for the flexible and safe protection of business critical assets, Decision Analytics Services that enable informed and effective decision making, AI-based Workflow Services for optimizing production planning and workflow automation, and Managed Services that ensure continuous operation of business critical prepress software
SONORA XTRA, Kodak's next-generation process free offset printing plate delivering faster imaging speeds, stronger image contrast and improved handling robustness, plus sustainability and waste savings in prepress and on press. More than 1,000 printers in China are already successfully using SONORA Process Free Plates.
Offering the most complete portfolio of smart prepress solutions, Kodak is ideally placed to provide any printer with a customized, fully automated plate making system. Kodak's one-stop, end-to-end solutions include platesetters, automation, and software as well as service and support.
The KODAK Mobile CTP Control App allows unattended KODAK CTP solutions to be monitored remotely, flexibly, and proactively, and the latest version provides useful analytics on CTP performance allowing printers to optimize their plate making operation.
The broad spectrum of high-performance KODAK CTP solutions will be represented by a KODAK MAGNUS Q800 Platesetter system that automatically loads, images, unloads, bends, sorts, and stacks plates as well as the KODAK TRENDSETTER Q800 Platesetter.
"We are looking forward to being a part of this extremely important international trade fair to engage with customers in person for the first time since the Covid-19 pandemic began," said Simon Gan, Vice President Sales, Asia-Pacific Region, Kodak. "Kodak provides the most competitive portfolio of offset, digital and software solutions designed to deliver print that pays. This event will provide a perfect showcase for our latest innovations."
About Kodak
Kodak is a global technology company focused on print and advanced materials & chemicals. We provide industry-leading hardware, software, consumables and services primarily to customers in commercial print, packaging, publishing, manufacturing and entertainment. We are committed to environmental stewardship and ongoing leadership in developing sustainable solutions. Our broad portfolio of superior products, responsive support and world-class R&D make Kodak solutions a smart investment for customers looking to improve their profitability and drive growth. For additional information on Kodak, visit us at Kodak.com and engage with us on Twitter @KodakPrint and on LinkedIn at Kodak Print.
Kodak, MAGNUS, PRINERGY, PROSPER, PROSPER ULTRA, SONORA and TRENDSETTER are trademarks of Eastman Kodak Company.
Media Contacts
Gill Beard
Worldwide Public Relations Manager, Eastman Kodak Company
gillian.beard@kodak.com
+44 (0) 1923 652727