Press Releases
Kodak announces the launch of their KODACOLOR Direct to Garment (DTG) Inks
Leveraging decades of technological innovation and resulting in remarkable color and feel
Rochester, N.Y.
May 14, 2019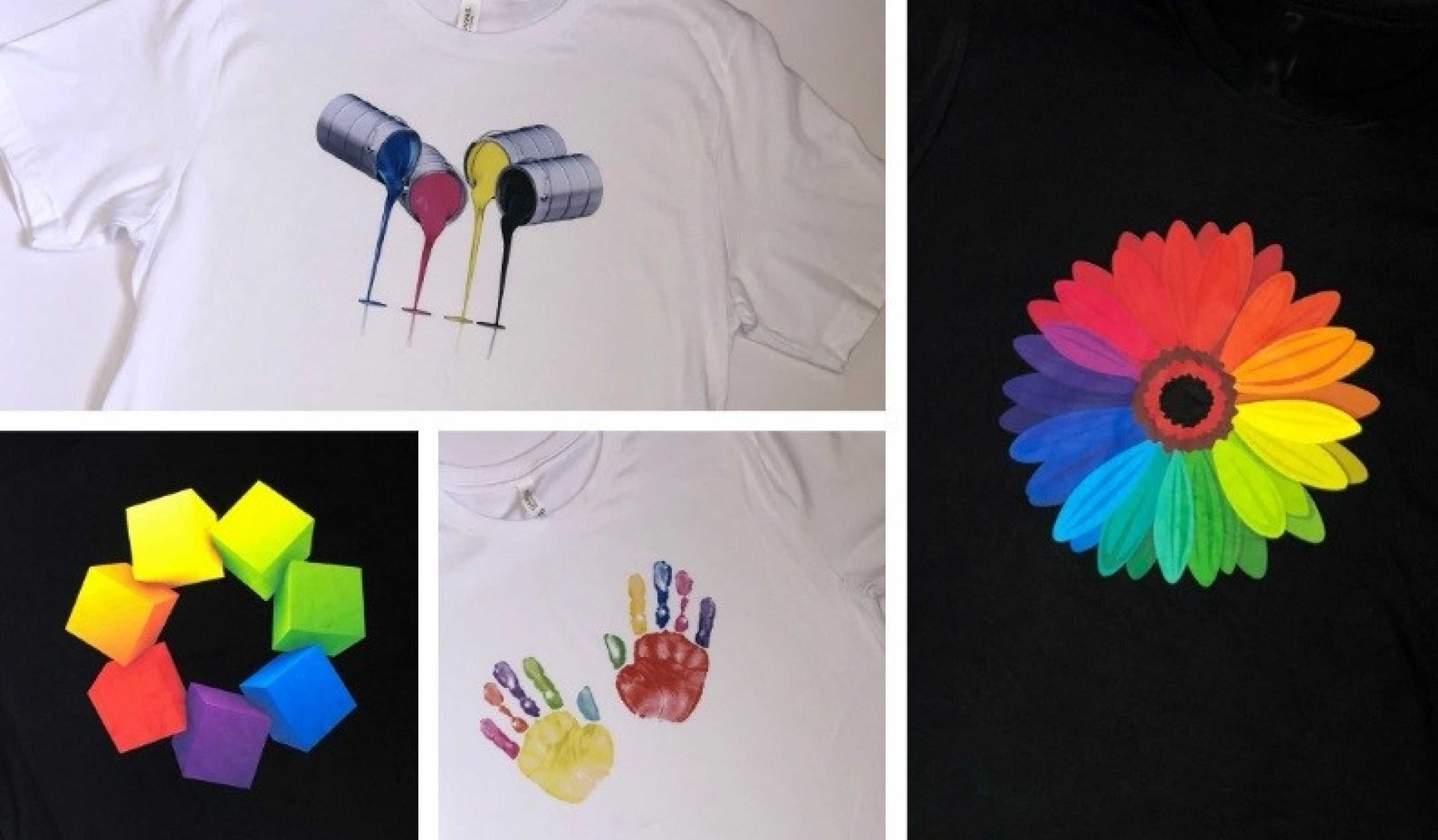 Today Eastman Kodak Company announced the introduction of Kodak's KODACOLOR Fabric Inks. Kodak's fabric inks are unique – leveraging proprietary ink dispersion technology with a 20-year history of ink development and manufacture, bolstered by decades of superior coating technology.
The result is an exceptionally large color gamut, a more reliable high-quality image with outstanding shelf life and a soft, natural feel, as well as better in-printer performance.
Kodak has partnered with ColDesi, Inc., Digital Ink Sciences and Resolute DTG, among others, to bring Kodak's impressive ink formulations to their respective hardware printing capabilities, with a goal of delivering superior garment printing results.
"We have rigorously tested these new inks and are thrilled with the performance," said Grant French, Business Development Manager for Digital Ink Sciences.
"We are delighted with the performance and stability of these high-quality inks based on our test results," said Colin Marsh of Resolute DTG.
"The new G4 DTG Printer from Impressions Technology and DTG Digital will be powered by Kodak DTG Inks," said Scott Colman, President of ColDesi, Inc. in Tampa, Florida. "And our tests prove out just how beautifully they print, and what a tremendous impact they have on reducing maintenance."
Kodak has been producing and selling digital inks for thermal piezo and continuous inkjet systems going back to the 1990's demonstrating an ongoing commitment to the inkjet business. Customization of fabrics for garments, accessories, upholstery, soft signage is growing, which represents a significant business opportunity for Kodak. Kodak is pleased to expand into fabric applications with its innovative ink technologies in its KODACOLOR product line.
We are proud of our strong history of innovation and excellence in the key technologies needed to produce what we believe are superior fabric inks, and we are excited to bring these inks to the direct to garment and wide format printer industry," said Eric-Yves Mahe, President, Brand, Film and Imaging Division, Kodak.
Proudly manufactured in Rochester, NY in the USA, KODACOLOR Fabric Inks now offer a wide color range and competitive pricing. Kodak plans to offer their KODACOLOR Fabric Inks in all major markets by the end of 2019.
For more information, visit the KODACOLOR Fabric Inks webpage.

About Kodak
Kodak is a technology company focused on imaging. We provide – directly and through partnerships with other innovative companies – hardware, software, consumables and services to customers in graphic arts, commercial print, publishing, packaging, entertainment and commercial films, and consumer products markets. With our world-class R&D capabilities, innovative solutions portfolio and highly trusted brand, Kodak is helping customers around the globe to sustainably grow their own businesses and enjoy their lives. For additional information on Kodak, visit us at kodak.com, follow us on Twitter @Kodak, or like us on Facebook at Kodak.
Media Contacts
Nicholas Rangel
Director of Communications, Eastman Kodak Company
nicholas.rangel@kodak.com
+1 585-615-0549