Press Releases
American Horror Story Cinematographer Michael Goi Named 2018 KODAK Cinematographer-in-Residence at the UCLA School of Theater, Film and Television
ROCHESTER, N.Y.
April 17, 2018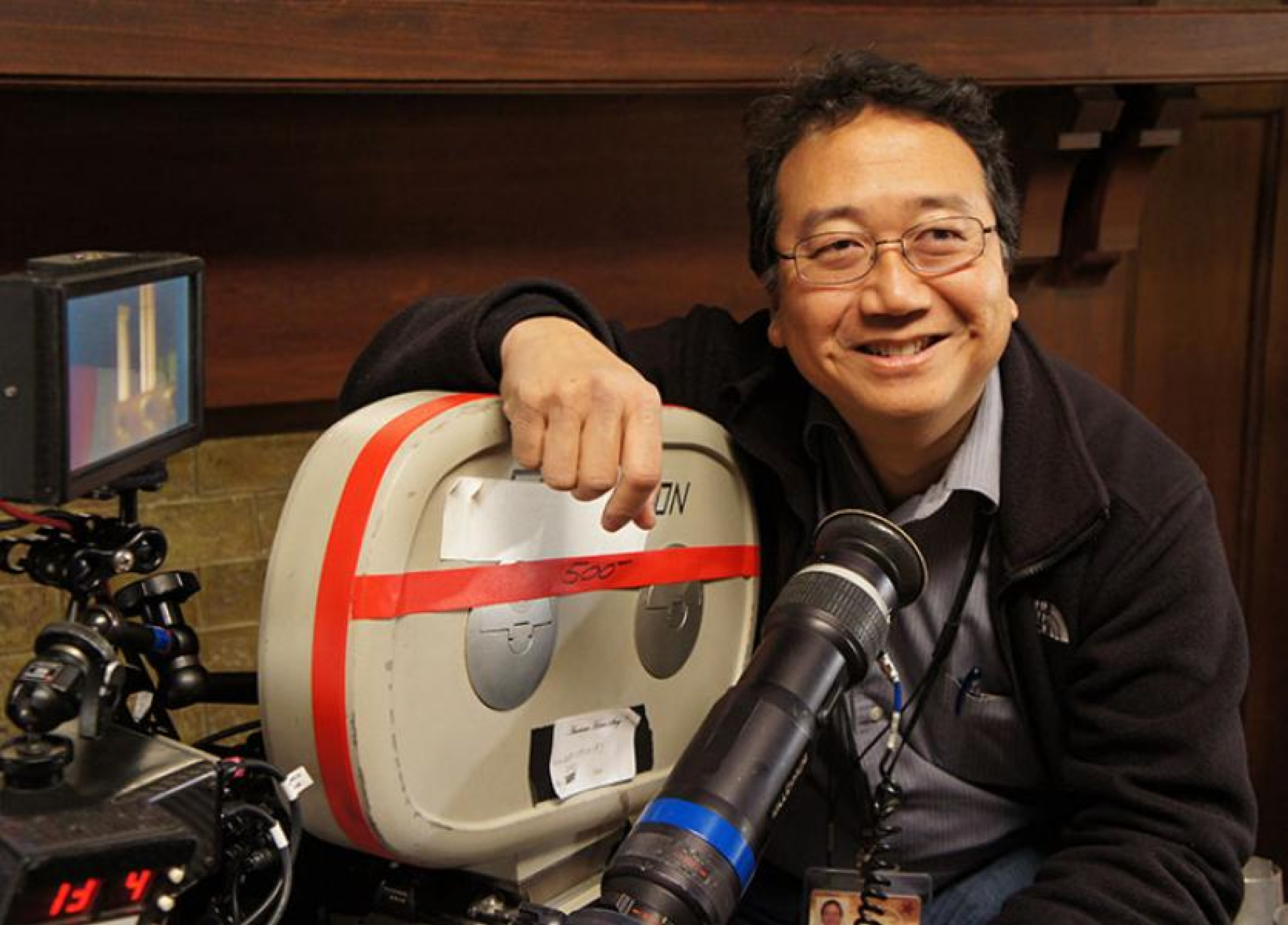 Director of photography Michael Goi, ASC, ISC, has been named the 2018 KODAK Cinematographer-in-Residence at the UCLA School of Theater, Film and Television (UCLA TFT), one of the world's premier institutions for entertainment and performing arts education.
Goi has earned Emmy® nominations for his work on American Horror Story, Glee and My Name Is Earl and ASC Award nominations for The New Normal pilot, American Horror Story, and the television movies The Fixer and Judas. He has more than 70 credits to his name, including the television series Salem and The Mentalist and the feature film The Town That Dreaded Sundown. He has directed the feature films Megan Is Missing and Mary, starring Gary Oldman, as well as multiple episodes of American Horror Story and other shows. Goi is a past President of the American Society of Cinematographers.
This is the 18th year of the residency program, which is sponsored by the Eastman Kodak Company. Goi joins a distinguished group of cinematographers who have received this honor including John Bailey, ASC (American Gigolo, In the Line of Fire); Rodrigo Prieto, ASC (Brokeback Mountain, Argo, Silence); Dean Cundey, ASC (Back to the Future, Jurassic Park); Roger Deakins, BSC, ASC (No Country for Old Men, Skyfall); Guillermo Navarro ASC, AMC (From Dusk to Dawn, Pan's Labyrinth) and Dante Spinotti, ASC, AIC (Hercules, Tower Heist, Public Enemies), among many others.
The KODAK Cinematographer-in-Residence Program was established in 2000 by Kodak and UCLA TFT Professor William McDonald to bring together the worlds of professional and academic cinematography, exposing theater, film and television students to critically acclaimed industry veterans who have attained the highest levels of achievement within the filmmaking industry. Students study with these experts for an entire academic term through a series of workshops and screenings.
"The excellence of Michael's work speaks for itself and we couldn't be more pleased that he has agreed to be our Cinematographer-in-Residence this year," McDonald says. "It is inevitable that our students will learn immensely from his vast expertise and expert guidance. We are truly appreciative of his efforts on their behalf."
Steve Bellamy, President of Motion Picture and Entertainment, Eastman Kodak Company says: "The Cinematographer-in-Residence Program is a very important part of Kodak's ethos and history, and we're honored to again support it. Michael Goi is one of my favorite people in the world. Rarely will you find someone as smart, talented, accomplished, kind and giving as Michael. At a film panel discussion with an audience of over five hundred people, he gave his personal cell phone number. He told everyone in the room that they were welcome to call him if they needed his help. That is how devoted he is to the medium of film and to the next generation. While he has been one of the best cinematographers in television (American Horror Story, Glee, My Name Is Earl), he has now moved into directing features with his upcoming Mary, starring Gary Oldman. (Of course, he was the cinematographer as well.) When he retires he plans to travel around the world searching for lost movies. There is only one Michael Goi and Kodak and UCLA are incredibly fortunate to know and learn from him."
The residency begins Tuesday, April 17th, 2018 with Goi screening and discussing clips from his extensive body of work. The hands-on student workshops will continue for the remainder of the 2018 academic year.
The residency will include a special screening of the American Horror Story: Hotel episode "Flicker" and the Glee episode "Asian F," followed by a Q&A with Goi on Thursday, April 26th, 2018 at 8pm, at the UCLA School of Theater, Film and Television's James Bridges Theater. Tickets are free but space is limited. Please RSVP.

About Kodak
Kodak is a technology company focused on imaging. We provide – directly and through partnerships with other innovative companies – hardware, software, consumables and services to customers in graphic arts, commercial print, publishing, packaging, entertainment and commercial films, and consumer products markets. With our world-class R&D capabilities, innovative solutions portfolio and highly trusted brand, Kodak is helping customers around the globe to sustainably grow their own businesses and enjoy their lives. For additional information on Kodak, visit us at kodak.com, follow us on Twitter @Kodak, or like us on Facebook at Kodak.
About UCLA School of Theater, Film and Television
The vision of the UCLA School of Theater, Film and Television is to serve as a premier global interdisciplinary professional school that develops outstanding humanistic storytellers, industry leaders and scholars whose diverse, innovative voices enlighten, engage and inspire change for a better world. Consistently ranked as one of the top entertainment and performing arts institutions in the world, UCLA TFT offers an innovative curriculum that integrates the study and creation of live performance, film, television and the digital arts. The distinguished graduate and undergraduate programs at UCLA TFT include acting, directing, writing, producing, animation, cinematography, lighting design, set design, costume design and sound design. The school also offers doctoral degrees in theater and performance studies and cinema and media studies.
Media Contacts
Marian Koltai-Levine
For Kodak media inquiries: PMK*BNC
Marian.Koltai@pmkbnc.com
212 373 6130
Amy Mulcair
PMK*BNC
Amy.Mulcair@pmkbnc.com
212 373 6103