Press Releases
Twindom and Kodak Announce the KODAK Full Body 3D Scanner
ROCHESTER, N.Y.
January 09, 2018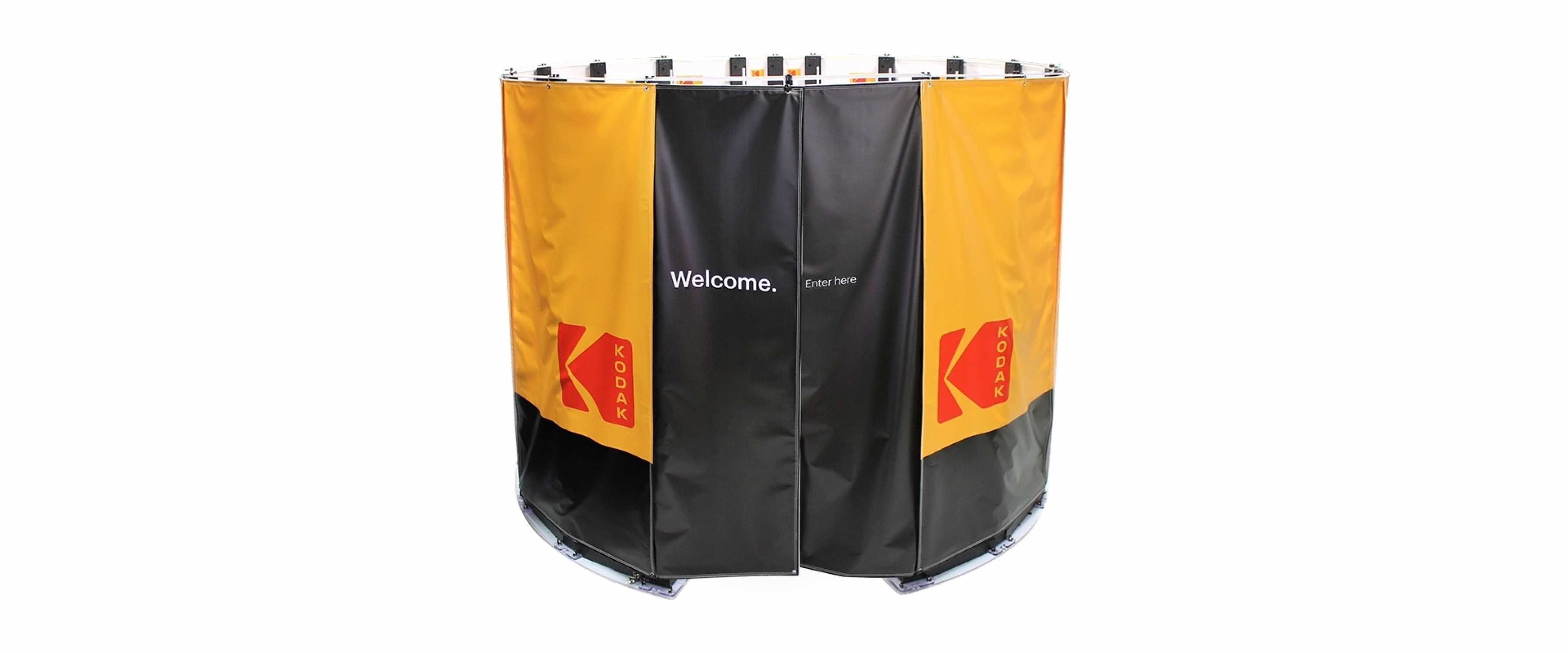 Today the Eastman Kodak Company and its brand licensee, Twindom, announced the KODAK Full Body 3D Scanner, a simple, powerful and mobile solution designed for the fast-growing 3D printed figurine market.
The new offering utilizes Twindom's industry-leading hybrid 3D scanning technology to produce high resolution 3D scans that in turn are made into 3D printed figurines on a full color 3D printer. A cloud service makes it easy to manage by automatically processing the 3D scans from the KODAK Full Body 3D Scanner and routing them to a full color 3D printing facility. Each 3D printed figurine is shipped to a customer's home address 1-2 weeks after being ordered. The KODAK Full Body 3D Scanner is well suited to be set up in a variety of locations, including at events with heavy foot traffic.
"We're delighted to be working with Kodak to bring 3D body scanning and 3D printing to customers everywhere," said Will Drevno, co-founder of Twindom.
"The 3D market is a dynamic and growing category," said Joel Satin, VP Brand Licensing, Kodak. "3D scanning and 3D figurines are important sectors to us. The KODAK Full Body 3D Scanner's ease of operation, mobility and competitive pricing positions it as an incredibly exciting and fun application for both professional and consumer applications."
The KODAK Full Body 3D Scanner and other Kodak products will be on display at the 2018 Consumer Electronic Show held in Las Vegas (LVCC South Hall 1, Booth #20612).

About Twindom
Founded in 2012, Twindom is a global leader in 3D body scanning technology with customers in 17 countries. Our full body 3D scanners are primarily used by 3D portrait businesses to make 3D printed figurines and R&D labs. We believe everyone in the world will, one day, have a 3D model of themselves as part of their digital identity for applications in online shopping (virtual fitting), virtual reality (be yourself), gaming (play as yourself), health and fitness (monitor your body image) and much more. We are focused on building tools and services that empower all of these applications. For more information, please visit http://web.twindom.com.
About Kodak
Kodak is a technology company focused on imaging. We provide — directly and through partnerships with other innovative companies — hardware, software, consumables and services to customers in graphic arts, commercial print, publishing, packaging, entertainment and commercial films, and consumer products markets. With our world-class R&D capabilities, innovative solutions portfolio and highly trusted brand, Kodak is helping customers around the globe to sustainably grow their own businesses and enjoy their lives. For additional information on Kodak, visit us at kodak.com, follow us on Twitter @Kodak, or like us on Facebook at Kodak.
Media Contacts
Will Drevno
Twindom
will@twindom.com
510-397-9455
Nicholas Rangel
Director of Communications, Eastman Kodak Company
nicholas.rangel@kodak.com
+1 585-615-0549