Press Releases
Kodak joins Filmlab India to Drive the Film Renaissance
Company also announces strategic alliance with Ivanhoe Pictures to support international film productions
MUMBAI, India
April 01, 2018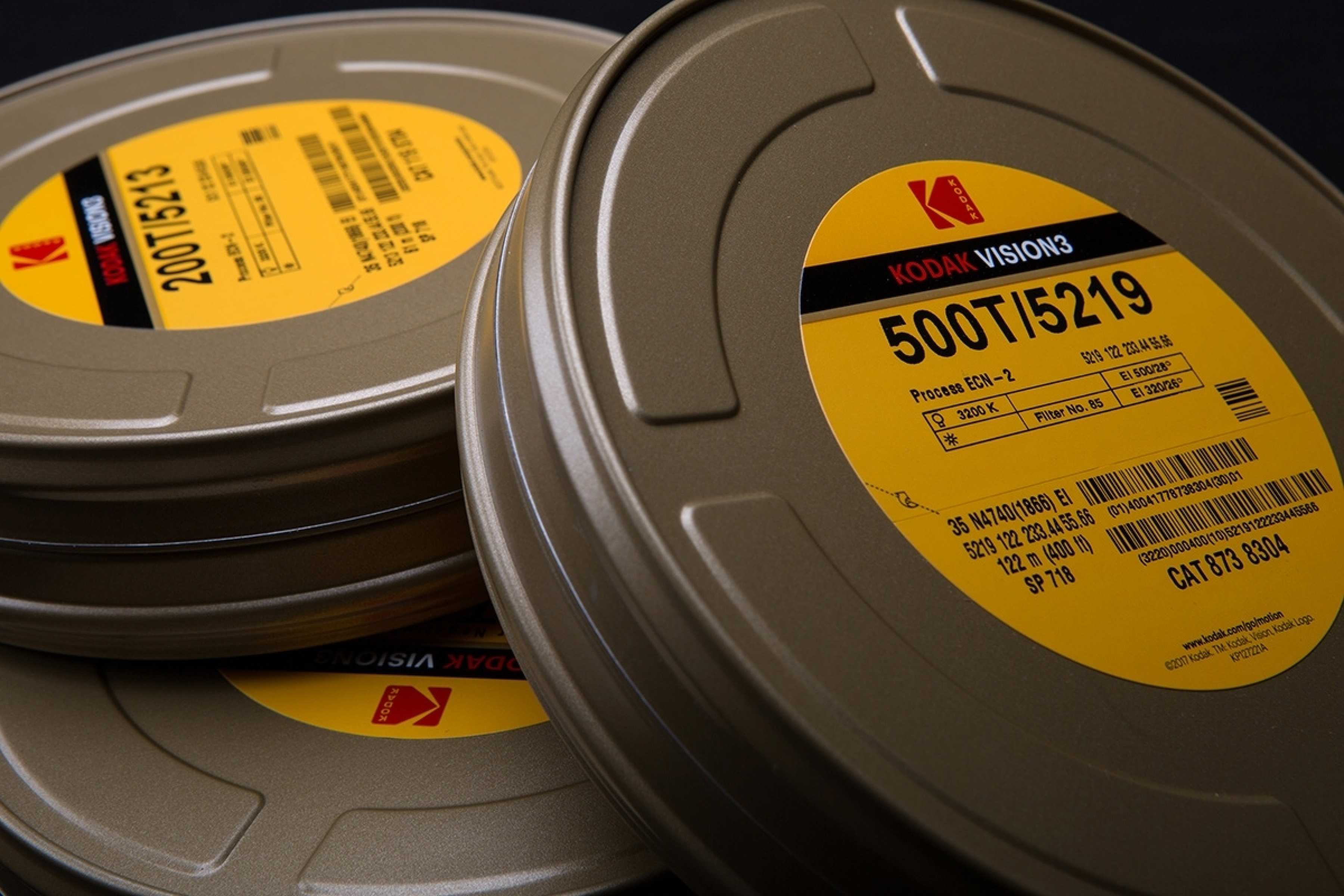 Kodak and Filmlab are pleased to announce a collaboration to provide film based motion picture services to the Indian market.
Filmlab is a leading, award-winning provider of world-class post-production, DI and film processing services to the Indian and international motion picture industries. The collaboration with Filmlab will ensure continued color and B&W 16mm and 35mm processing in the region as well as upgraded scanning services, lower film stock prices and expanded regional Kodak sales support.
The collaboration was announced at "Reframing the Future of Film," an event focused on the sustenance of motion picture film as a crucial choice for film artists across the globe. Kodak CEO Jeff Clarke and Filmlab owner Sanjay Patel joined renowned film director Christopher Nolan and visual artist Tacita Dean at the event.
"As a third-generation entrepreneur in the film industry, I've been a long time supporter of film," said Sanjay Patel. "I look forward to growing the opportunities for filmmakers to shoot on film and for audiences to see movies projected on film."
Kodak will be working with local rental houses to ensure camera availability and offering film workshops to educate the next generation of motion picture artists in India.
"India is a leader in the global motion picture industry, and we are proud to invest here," said Jeff Clarke, CEO, Kodak. "We are also eager to work to highlight the importance of film restoration and archiving in India. It is critical to the preservation of Indian culture and its rich cinematic heritage."
Kodak has also formed a strategic alliance with Ivanhoe Pictures in order to identify and support local language and international productions on film in regional markets. Ivanhoe develops, produces, and acquires content for a global audience with a specific focus on Asia and North America. The company will source development for Kodak of film-based productions, with two potential projects already in the pipeline for India. This Kodak and Ivanhoe alliance has already commenced with a soon to be announced local language production currently shooting on film in Mexico.
Kodak's forthcoming Super 8 camera and the reintroduction of KODAK EKTACHROME Film have been met with great enthusiasm in India, driving Kodak's consideration of Super 8 and E-6 processing in the region as well.

About Kodak ​
Kodak is a technology company focused on imaging. We provide — directly and through partnerships with other innovative companies — hardware, software, consumables and services to customers in graphic arts, commercial print, publishing, packaging, entertainment and commercial films, and consumer products markets. With our world-class R&D capabilities, innovative solutions portfolio and highly trusted brand, Kodak is helping customers around the globe to sustainably grow their own businesses and enjoy their lives. For additional information on Kodak, visit us at kodak.com​, follow us on Twitter ​@Kodak​, or like us on Facebook​ at Kodak.
Media Contacts
Nicholas Rangel
Director of Communications, Eastman Kodak Company
nicholas.rangel@kodak.com
+1 585-615-0549