Press Releases
Fifth Kodak Film Awards to honor acclaimed motion picture artists
J.J Abrams, Damien Chazelle, Patty Jenkins, Janusz Kaminski, Rachel Morrison, Euphoria, and Company 3 among others to be honored
LOS ANGELES
February 23, 2023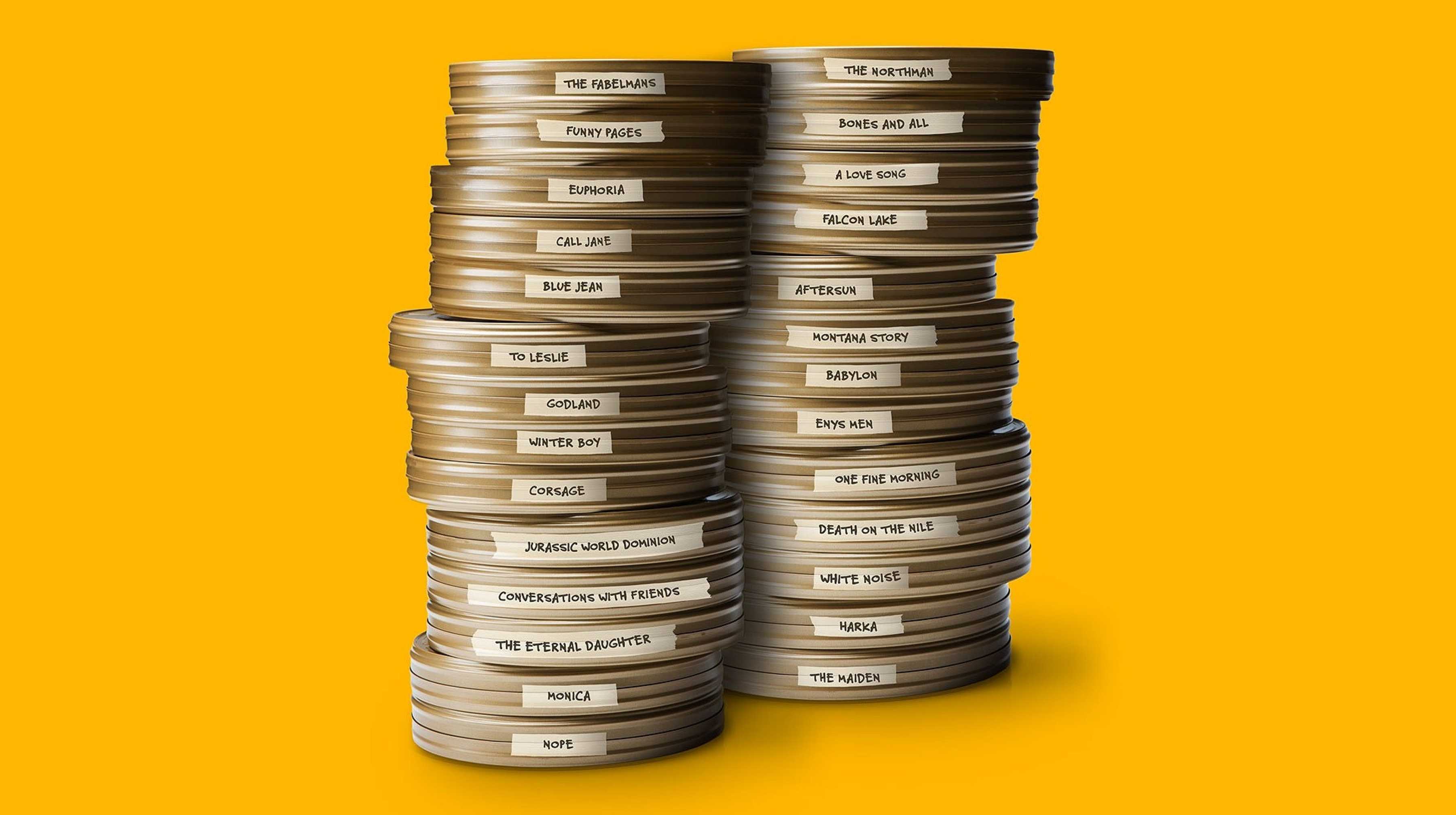 The fifth annual Kodak Film Awards will take place at the American Society of Cinematographers (ASC) Clubhouse on Sunday, February 26, 2023.
Emmy Award® winning director/writer/producer/composer J.J. Abrams will receive the Kodak Lifetime Achievement Award for his incomparable contributions to film and television. All of the feature films Abrams has directed have been shot on KODAK film, including his 2011 coming of age thriller Super 8 and most recent directorial accomplishment Star Wars: Episode IX - The Rise of Skywalker.
Academy Award® winner Damien Chazelle (Babylon) and Patty Jenkins (Wonder Woman) will each receive Auteur Awards for their directorial accomplishments, while Michael Morris (To Leslie) will receive the First Feature Award. Two-time Academy Award® winner Jańusz Kaminski (The Fabelmans) and Academy Award® nominated Rachel Morrison (Seberg) will receive Lumiere Awards in recognition of their career work in the field of Cinematography. Filmmaker/creator Sam Levinson and cinematographer Marcell Rév will accept the TV Series of the Year Award on behalf of the acclaimed A24/HBO production Euphoria.
Additional honorees include: Fine arts photographer/director Tyler Shields, who is currently directing the first TV series (Chapter 51) to utilize every motion picture film format in one show; choreographer/director Matty Peacock whose work includes music films for Shawn Mendes, Billie Eilish, and Selena Gomez; the historic Hollywood Legion Theater which offers state-of-the-art 35mm and 70mm film projection; 600 Black Women, an organization founded by cinematographer Chris Wairegi, whose mission is to help increase inclusivity and awareness for black female camera crew and publicists in the industry, and award-winning, global post-production house Company 3, whose acclaimed color artists have contributed to countless productions shot on film.
In response to the growing popularity of film, Kodak and its industry partners across the globe continue to invest in film manufacturing and the analog film ecosystem, including expanded processing facilities and scanning technologies. Film is used to tell stories at every level of the creative spectrum, with many of today's most influential photographers and motion picture artists preferring KODAK film for its premium photographic quality, inherent aesthetic values, and the creative processes film capture promotes.
"It's been another banner year for film," says Steve Bellamy, President of Motion Picture and Entertainment, Eastman Kodak Co. "From students honing their craft, to rising music film and commercial directors, to indie filmmakers and auteurs, film is the preferred medium for creators who want to differentiate their art from today's sea of digital content. The visual properties of film remain unmatched, and the process of shooting film drives discipline and excellence, evidenced by the incredibly disproportionate number of awards and recognition projects shot on film receive."
The 2023 Kodak Film Awards will also celebrate the centennial of 16mm film (introduced in 1923) and highly recognized motion pictures and television shot on film in 2022, including The Fabelmans, Babylon, Euphoria, Aftersun, Le Pupille, To Leslie, Blue Jean, God's Creatures, Nope, Bones and All, White Noise, Jurassic World: Dominion, Succession, Westworld, Winning Time: The Rise of the Lakers Dynasty, Corsage, Funny Pages, A Love Song, and Death on the Nile.
About Kodak
Kodak (NYSE: KODK) is a leading global manufacturer focused on commercial print and advanced materials, film & chemicals. With 79,000 worldwide patents earned over 130 years of R&D, we believe in the power of technology and science to enhance what the world sees and creates. Our innovative, award-winning products, combined with our customer-first approach, make us the partner of choice for commercial printers worldwide. Kodak is committed to environmental stewardship, including industry leadership in developing sustainable solutions for print. For additional information on Kodak, visit us at Kodak.com.
© Kodak, 2023. Kodak is a trademark of Eastman Kodak Company.
Media Contact
Perception PR
Liz Berger, liz@perceptionpr.com | Lea Yardum, lea@perceptionpr.com
+1 323 908 2288