Press Releases
To the Delight of Photographers and Filmmakers Everywhere, New EKTACHROME Films to Begin Shipping
ROCHESTER, N.Y.
September 18, 2018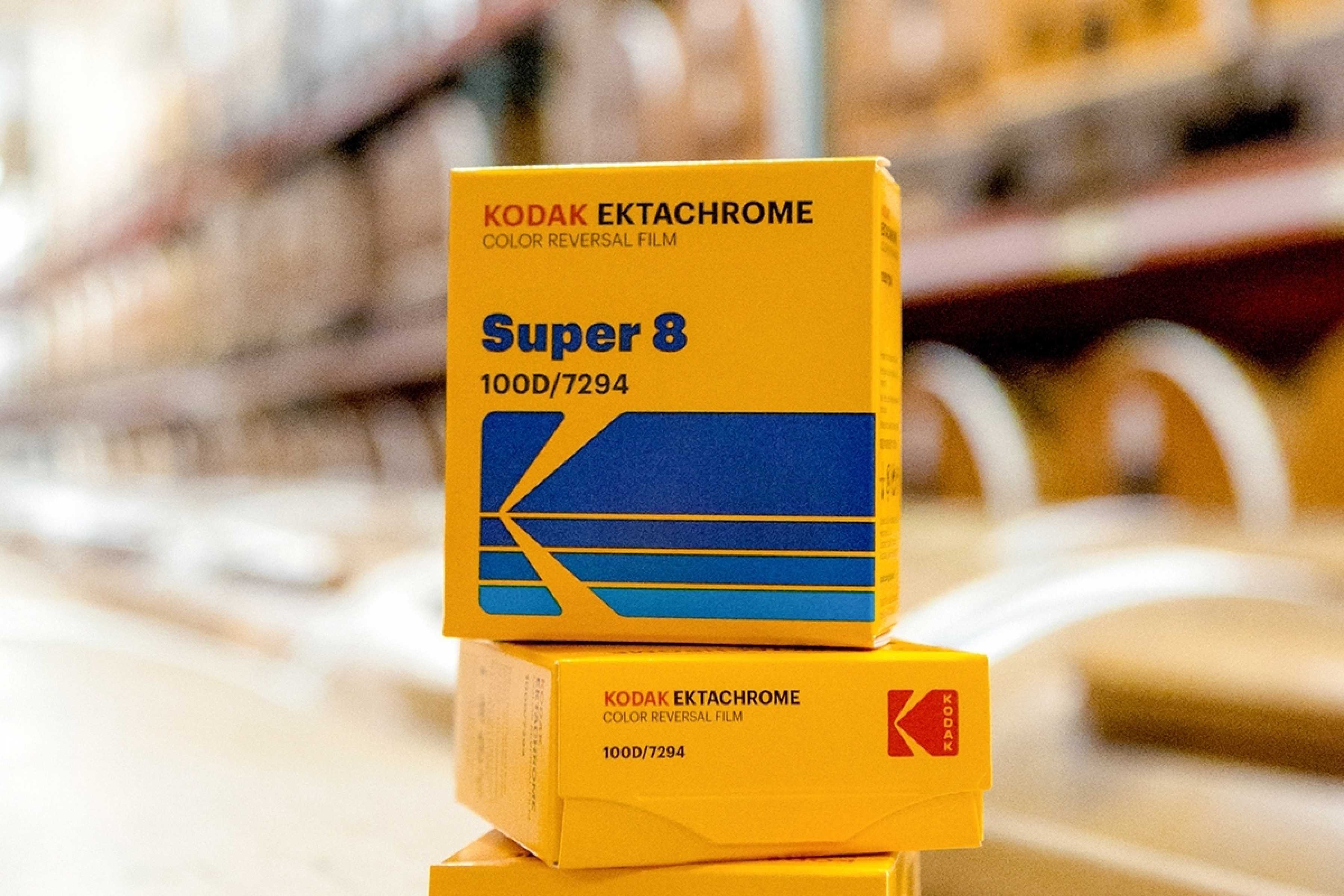 Eastman Kodak Company and Kodak Alaris announced today the availability of the highly anticipated KODAK EKTACHROME Film line.
KODAK PROFESSIONAL EKTACHROME Film E100, available from Kodak Alaris, will immediately begin shipping to distributors and stock house dealers worldwide. The new film will initially be available in 135/36x camera format and is expected to be a favorite among professional and enthusiast photographers alike.
KODAK EKTACHROME 7294 Color Reversal Film in the Super 8 format will also be available beginning October 1, 2018 from Eastman Kodak Company. Availability of EKTACHROME products in the 16mm format will follow later this year.
Resurgence in the popularity of analog photography and motion picture film has created demand for new film offerings. "We recently brought KODAK PROFESSIONAL T-MAX P3200 Film back to market, and the response was overwhelming," said Dennis Olbrich, President – Kodak Alaris Paper, Photo Chemicals and Film. "Based on the response we're seeing to beta test images on social media, we expect the return of EKTACHROME E100 to be equally well received."
"EKTACHROME Film was the choice for generations of filmmakers," said Steve Bellamy, President, Eastman Kodak Company's Motion Picture and Entertainment Division. "The distinct and unparalleled look of films like Tony Scott's "Domino" and Spike Lee's "Inside Man" could not have been achieved without EKTACHROME. We are extremely excited to reintroduce this film to those who know and love it, and to a new generation of motion picture artists."
KODAK PROFESSIONAL EKTACHROME Film E100 and KODAK EKTACHROME 7294 Color Reversal Film are daylight balanced color positive films, featuring clean, vibrant colors, a neutral tone scale, and extremely fine grain. The distinctive look is well suited to a wide range of applications, such as product, landscape, nature and fashion photography. Kodak also anticipates a strong demand for Super 8 and 16mm products for use in commercials, music films, and features.
Learn more about KODAK PROFESSIONAL EKTACHROME Film E100 at Kodak Alaris.
Learn more about KODAK EKTACHROME 7294 Color Reversal Film in Super 8mm and for up to date information about 16mm EKTACHROME products.
###
About Kodak Alaris
Kodak Alaris is an independent, global, imaging and technology company on a mission to release the power of images and information around the world. Our digital scanners and intelligent state-of-the-art software services enable companies to unlock the potential of data and information, so they can achieve more. Our film, photographic paper, printing kiosks and consumer apps help people tap into the emotional power of the moments that define our lives.
Follow Kodak Alaris:
Twitter: @kodakprofilmbiz
Instagram: @KodakProfessional
Facebook: kodakprofessional
About Kodak
Kodak is a technology company focused on imaging. We provide – directly and through partnerships with other innovative companies – hardware, software, consumables and services to customers in graphic arts, commercial print, publishing, packaging, entertainment and commercial films, and consumer products markets. With our world-class R&D capabilities, innovative solutions portfolio and highly trusted brand, Kodak is helping customers around the globe to sustainably grow their own businesses and enjoy their lives. For additional information on Kodak, visit us at kodak.com, follow us on Twitter @Kodak, or like us on Facebook at Kodak.
Follow Kodak Motion Picture and Entertainment:
Instagram: @Kodak_shootfilm
Twitter: @Kodak_ShootFilm
Media Contacts
Nicholas Rangel
Director of Communications, Eastman Kodak Company
nicholas.rangel@kodak.com
+1 585-615-0549
Kodak Alaris
ProFilm@Kodakalaris.com