Press Releases
Adesso Inc. announces KODAK licensed electronics
New products focus on increasing user efficiency
ROCHESTER, N.Y.
June 06, 2019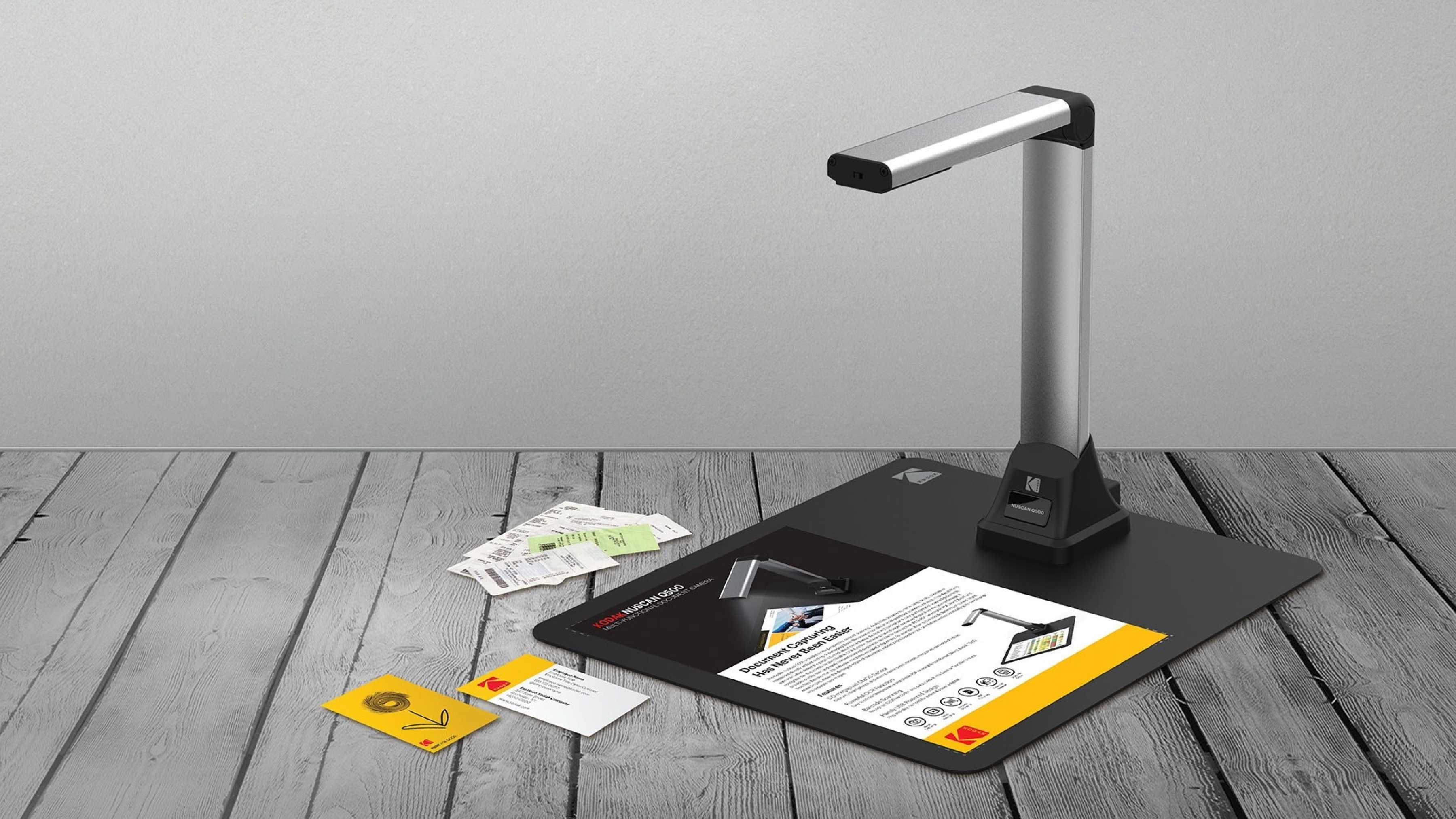 Adesso Inc., an authorized Kodak brand licensee and a leading manufacturer of computer peripheral equipment, is introducing a comprehensive line of home and office electronics including KODAK iMouse, KODAK CyberTablet, KODAK TruForm Keyboards and the KODAK NUSCAN Monitors & Digital Camera Visual Presenters. A key product of the initial line-up is the KODAK NUSCAN Q500 Document Camera Visual Presenter, capable of capturing images, using fixed-focus, real-time images of 3D Objects, magazines, books, documents, pictures and business cards and present them through a monitor or projector. With the addition of fixed-focus, the unique downward-facing lens makes repetitive image capturing, demonstrations, tutorials and lectures comfortable and simple and makes classroom and office presentation experiences seamless. The NUSCAN software can also convert captured images directly into searchable PDFs supporting over 120 languages. The NUSCAN Q800, another scanner model can perform the same tasks and is equipped with an 8 Megapixel camera, offering an even higher resolution option.
Also featured in the line-up are a series of Graphic Tablets, including the KODAK CYBERTABLET F12, an advanced graphic tablet offering both PC and Mac users superior cursor control, greater productivity and higher efficiency. Perfect for art, business presentations and projects, the tablet features over 8,000 levels of pressure sensitivity to imitate the subtlety of a brushstroke or other writing tools.
"We're excited for the opportunity to work with the dynamic and well-trusted Kodak brand," said Eddy Law, Sales Director at Adesso Inc. "Adesso has been focusing on a line of products tailored to increasing efficiency in business presentations, classrooms, and public speaking, to create a better and simpler experience. We believe that the KODAK branded products provide the platform to transform these experiences to a broader audience."
The line will be available in the US in June at Amazon.com, B&H Photo Video, Newegg.com and more. For sales information, please contact Eddy Law at eddy@adesso.com or visit iospecialist.com.

About Kodak
Kodak is a technology company focused on imaging. We provide – directly and through partnerships with other innovative companies – hardware, software, consumables and services to customers in graphic arts, commercial print, publishing, packaging, entertainment and commercial films, and consumer products markets. With our world-class R&D capabilities, innovative solutions portfolio and highly trusted brand, Kodak is helping customers around the globe to sustainably grow their own businesses and enjoy their lives. For additional information on Kodak, visit us at kodak.com, follow us on Twitter @Kodak, or like us on Facebook at Kodak.
About Adesso
Founded in 1994, Adesso has since become a pioneer in manufacturing computer peripherals. The company is headquartered in Walnut, CA, USA where they have been becoming the leading computer input specialist supplier for industries such as education, government, and health care with their core ergonomic products. Adesso hopes to continue to innovate products that will continue to aid people in their everyday lives. For additional information on new KODAK products from Adesso, visit us at iospecialist.com.
The Kodak trademark, logo and trade dress are used under license from Kodak.
Media Contacts
Nicholas Rangel
Director of Communications, Eastman Kodak Company
nicholas.rangel@kodak.com
+1 585-615-0549
Eddy Law
Adesso
eddy@addesso.com
+1 909-839-2929