Press Releases
Kodak publishes its 2021 sustainability report
ROCHESTER, N.Y.
January 19, 2022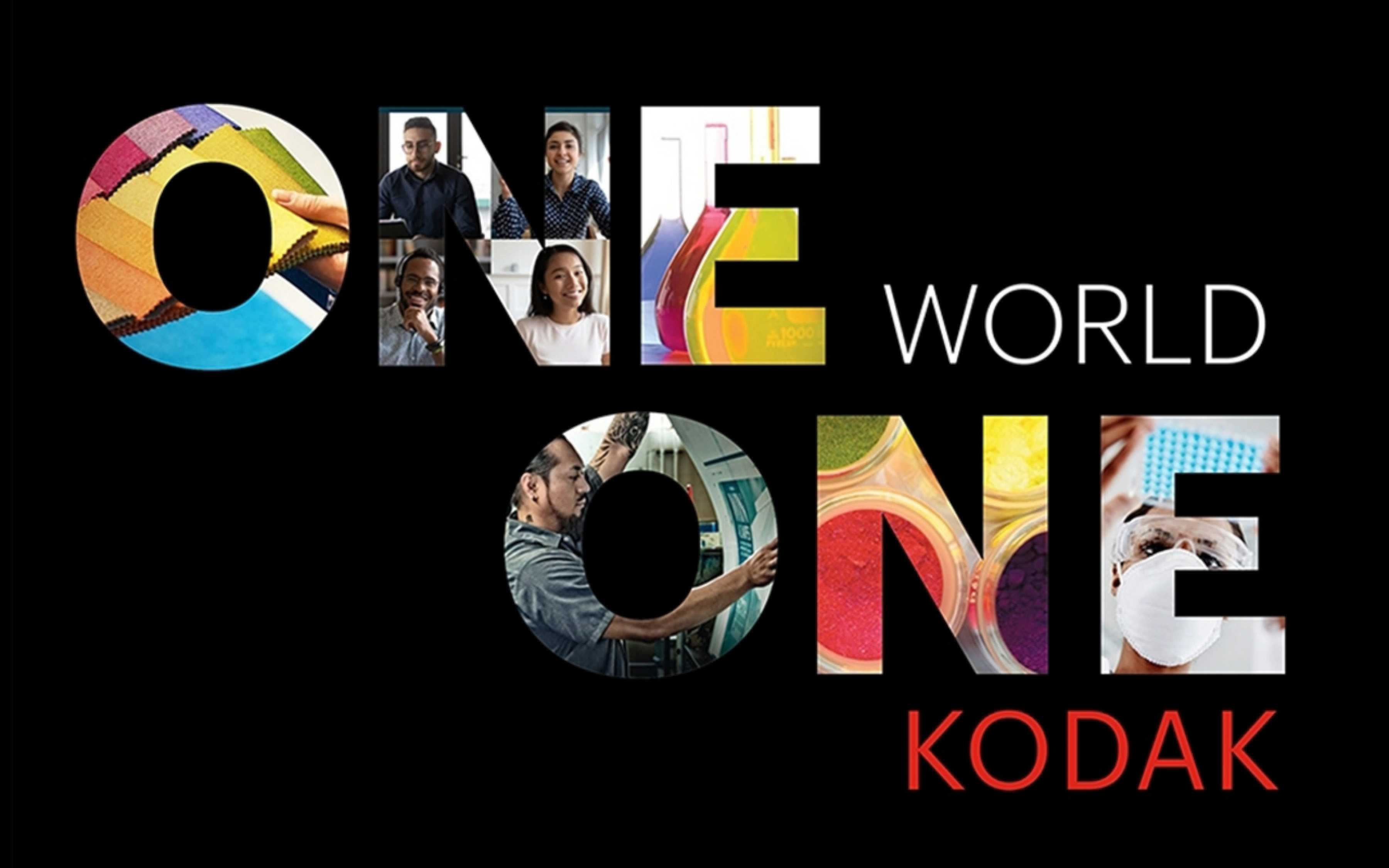 Kodak is fully committed to a sustainable future of the company, its customers and the planet. This is underlined by Kodak's 2021 Sustainability Report which sums up the company's achievements and goals in driving more environmental and social sustainability. Reflecting Kodak's global business activities from 2018 to 2021, the report, titled, "One World, One Kodak," provides a view of sustainability efforts in place throughout the company and around the globe.
The 36-page report outlines Kodak's programs, specifically on reducing waste and creating energy efficiencies, reducing emissions, conserving water and improving employee and community engagement. The report also details how Kodak responded to the enormous challenges of the global COVID-19 pandemic and leveraged its resources and technology in new ways to support the global fight against the virus.
In addition to Kodak's latest sustainability achievements, the report reveals the company's sustainability goals through 2025. The publication highlights how innovative Kodak products are helping customers in the global printing industry become more sustainable by reducing energy, water and chemical consumption and eliminating waste.
"The events of the past few years have served to reinforce how interconnected we are. What happens on one side of the planet impacts the other," said Jim Continenza, Kodak's Executive Chairman and Chief Executive Officer. "As One Kodak, our people across the globe have a shared responsibility to deliver sustainable growth for our stakeholders and help create a sustainable future for our world."
To download Kodak's 2021 Sustainability Report, "One World, One Kodak," please visit: www.kodak.com/go/sustainability

About Kodak
Kodak is a global technology company focused on print and advanced materials & chemicals. We provide industry-leading hardware, software, consumables and services primarily to customers in commercial print, packaging, publishing, manufacturing and entertainment. We are committed to environmental stewardship and ongoing leadership in developing sustainable solutions. Our broad portfolio of superior products, responsive support and world-class R&D make Kodak solutions a smart investment for customers looking to improve their profitability and drive growth. For additional information on Kodak, visit us at Kodak.com and engage with us on Twitter @KodakPrint and on LinkedIn at Kodak Print
Kodak and the Kodak Logo are trademarks of Eastman Kodak Company.