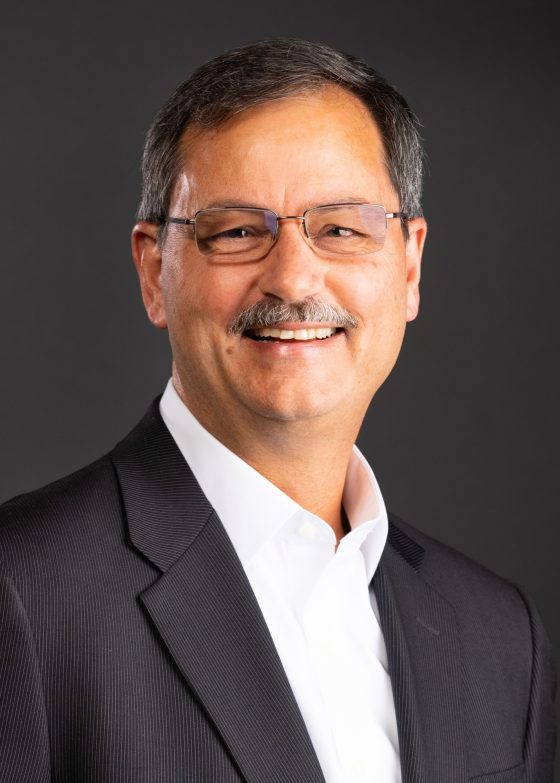 Terry R. Taber, PhD
Chief Technical Officer
Senior Vice President, Advanced Materials and Chemicals
Vice President, Eastman Kodak Company
Terry Taber joined Kodak in 1980. In January 2009, he was named Chief Technical Officer, a position he currently holds. The Board of Directors elected him a corporate vice president in December 2008. Effective January 1, 2015, Taber was named President of the newly created Intellectual Property Solutions segment. Effective May 1, 2017, Dr. Taber was named President of Advanced Materials & 3D Printing Technology Division. Effective March 5, 2020, Taber was named Senior Vice President, Advanced Materials and Chemicals, expanding his prior role to include oversight of chemicals, functional print and all films, including motion picture, consumer, professional and industrial. He reports to Executive Chairman and Chief Executive Officer Jim Continenza.
Taber was previously the Chief Operating Officer of Kodak's Image Sensor Solutions (ISS) business, a leading developer of advanced CCD and CMOS sensors serving imaging and industrial markets. Prior to joining ISS in 2007, Taber held a series of senior positions in Kodak's research and development and product organizations. During his more than 35 years at Kodak, Taber has been involved in new materials research, product development and commercialization, manufacturing, and executive positions in R&D and business management.
Taber's early responsibilities included research on new synthetic materials, an area in which he holds several patents. He then became a program manager for several film products before completing the Sloan Fellows program at the Massachusetts Institute of Technology (MIT). He returned from MIT to become the worldwide consumer film business product manager from 1999 to 2002, and then became an Associate Director of R&D from 2002 to 2005, followed by a position as the director of Materials & Media R&D from 2005 to 2007.
Taber received a B.S. degree in Chemistry from Purdue University and a Ph.D. in Organic Chemistry from the California Institute of Technology. He also received an M.S. in General Management from MIT as a Kodak Sloan Fellow. Taber was a Board Member of the Innovation & Material Sciences Institute and currently serves on the Executive Advisory Board of FIRST Rochester (For Inspiration and Recognition of Science and Technology). He also serves on the Executive Committee of the Greater Rochester Chamber of Commerce and the Tocqueville Society Cabinet of the Greater Rochester United Way. Taber is a trustee of Roberts Wesleyan College and Northeastern Seminary.