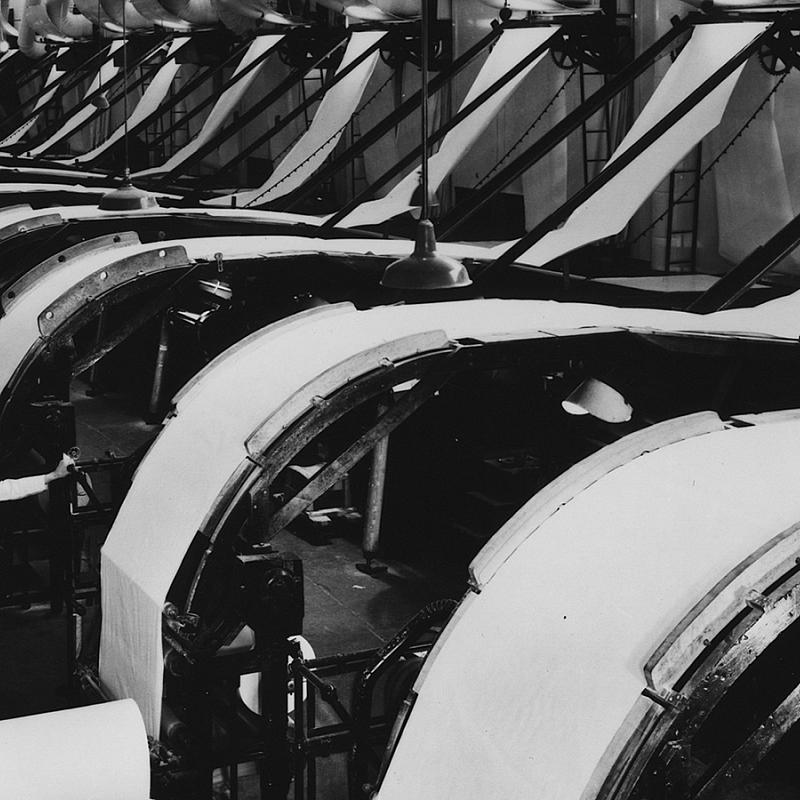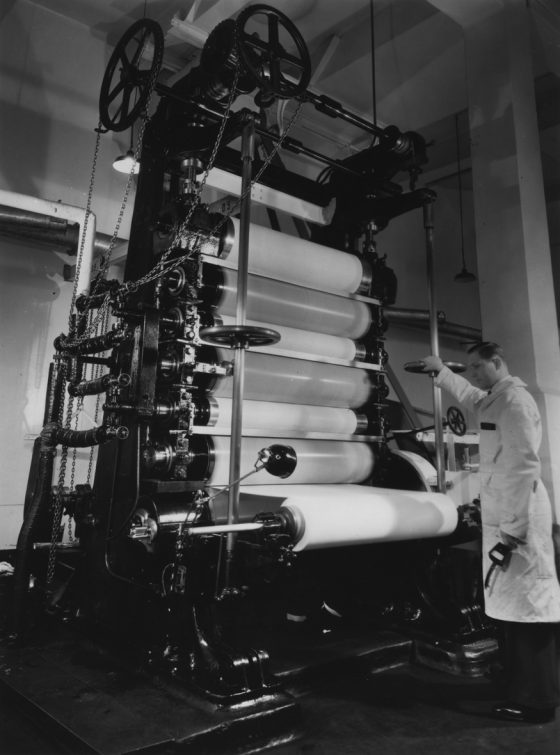 Printing & Publishing
Long Heritage in Printing and Publishing
Although from its earliest years Kodak supplied materials used in the printing industry, the company first sold materials designed for the printing industry in 1912. That year, George Eastman acquired London-based Wratten and Wainwright, which made photo-materials for commercial printing.
In the decades that followed, the Kodak name became increasingly known in the printing industry. This success has been built by a number of industry milestones.
In 1929, the company introduced high-contrast KODALITH Materials, making it easier to prepare halftones for printing. Previously, printers used wet-collodian glass plates, which they had to coat themselves.
In the mid-1930's Kodak researchers designed and built the world's first electronic color separation scanner to prepare images for printing. The scanner was sold to a Time, Inc., subsidiary, and a version was ultimately used to produce the color sections of Time-Life magazines.
In the 1950's and 1960's, Kodak played a key role in the explosion of color in magazines and books. The company researched systems for high-quality color printing, and -- through numerous courses, conferences, and product introductions -- taught the industry how to do color separation, masking, and correction.
When electronics was introduced to typesetting in the 1960s, Kodak provided the first high-speed photo-typesetting papers and films. In subsequent years, Kodak continued to introduce many new generations of graphic arts films and printing plates that provided commercial printers with increased quality and convenience.
In the 1990's, Kodak was first to commercialize an infrared-sensitive, or thermal, digital printing plate. This enabled the outstanding quality of today's offset printing and was the forerunner of Kodak's current industry-leading thermal plates.
Kodak also introduced the first digital halftone color proofing system, the KODAK APPROVAL System, which made it possible to see final output quality without making a press proof.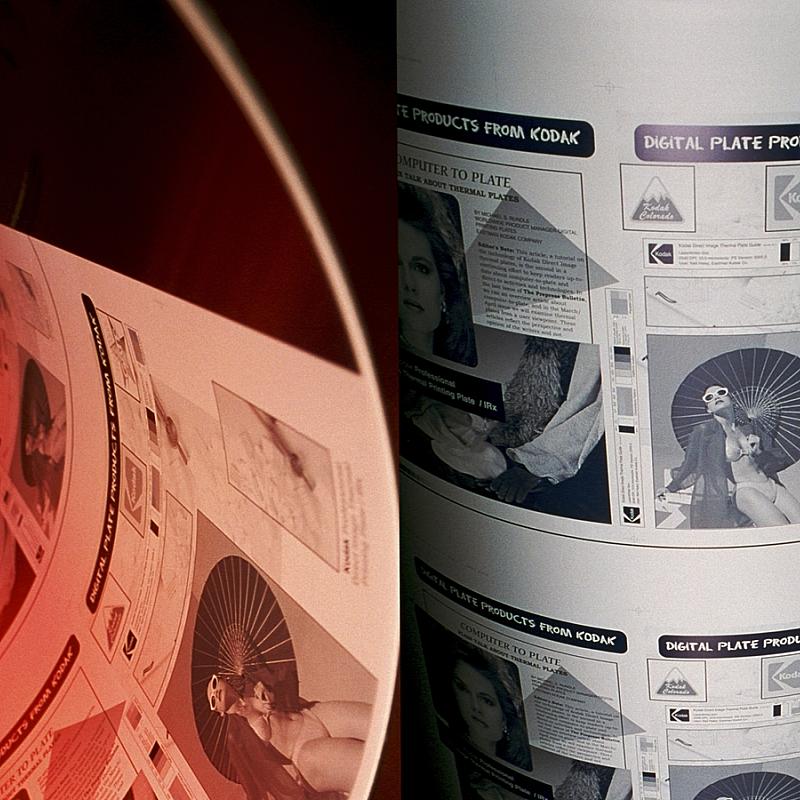 In the 1990's, Kodak entered into two joint ventures.
In 1997, Kodak and Sun Chemical formed Kodak Polychrome Graphics. KPG became the world's largest provider of pre-press consumables (printing plates, films, proofing products, chemistries).
In 1998, Kodak and Heidelberg Druckmachinen formed NexPress Solutions LLC. It served the growing market for on-demand and variable data color printing -- providing high-speed, high-quality printing of customized brochures and other materials.
These businesses have since been brought into the company, and continue to play a role in Kodak's commercial printing and publishing portfolio.
In 2005, the company also acquired Creo Inc. -- a premier supplier of prepress and workflow systems used by commercial printers around the world.
Kodak entered the flexographic printing market in 2008 with KODAK FLEXCEL NX Systems, and more recently the FLEXCEL System family was extended to include systems for direct engraving of elastomer sleeves and plates and used in corrugated packaging applications.
In 2010, Kodak launched its family of KODAK PROSPER Presses and Imprinting Systems, based on innovative KODAK Stream Inkjet Technology. The platform provides the flexibility of digital printing while delivering offset-class output in terms of quality, productivity and cost. Currently, hundreds of PROSPER Systems are delivering results for customers on six continents.
The company continues to develop solutions to further improve printers' capability and sustainability, including KODAK SONORA Process Free Printing Plates which are quickly being adopted in the industry due to their performance and durability combined with elimination of chemical processing – which also saves time, water and energy.