Company Blog
Kodak Mumbai team delivers thousands of notebooks to students in need
Through Kodak's Print for Good program, members of the Mumbai team partnered with a local customer, Jasmine Art Printers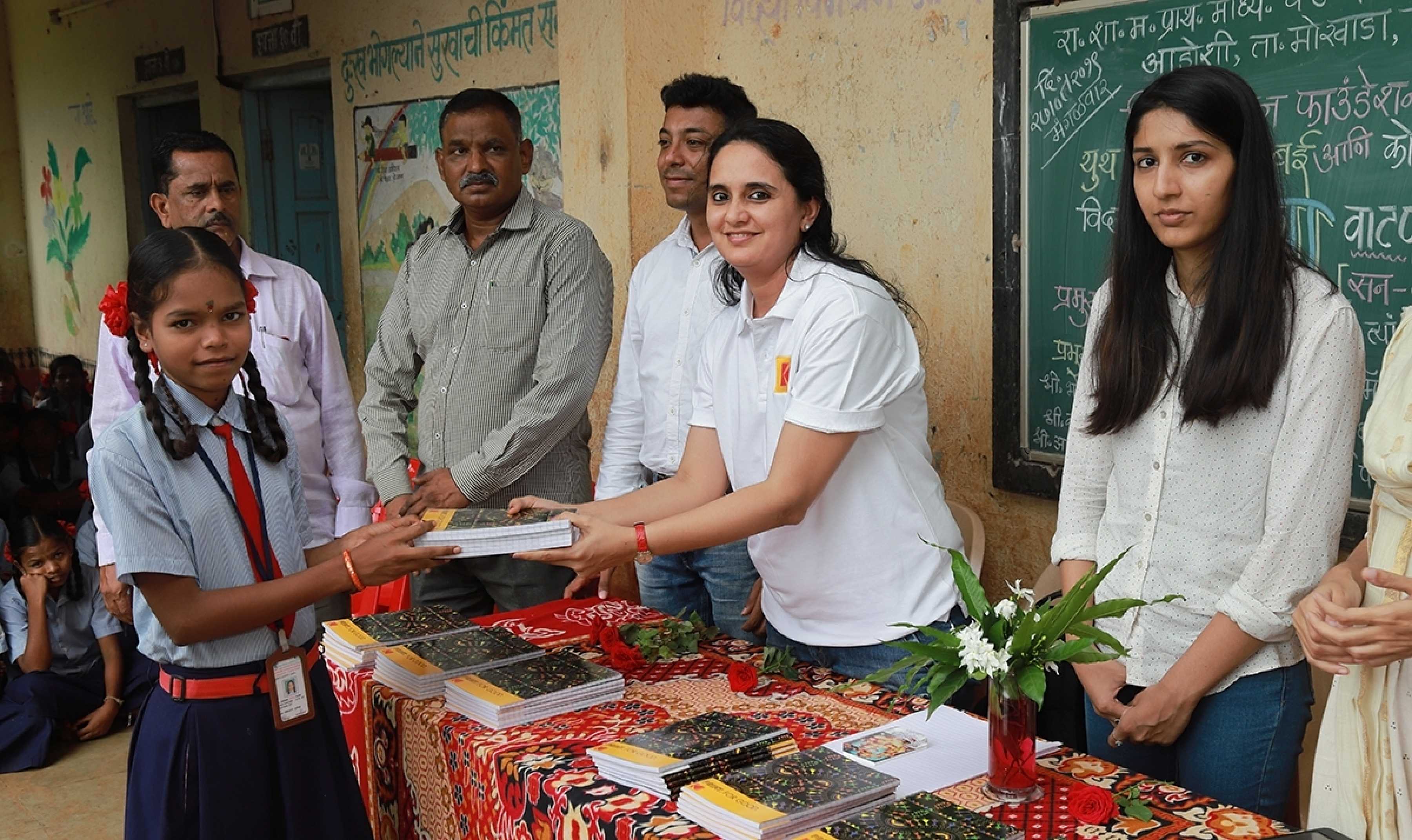 In Khodala, India, approximately three hours outside of Mumbai, there are a cluster of villages facing serious challenges. Even though there is an abundance of natural resources, the households experience food and water shortages because of the lack of education. There are only a small number of schools available to support thousands of children. As a result, literacy levels are low, and unemployment is high.
The local schools are faced with difficult decisions—and because funding is limited, students are provided with meals and textbooks but do not have access to school supplies. Students can only study by listening to their instructors because they do not have notebooks to write down their work.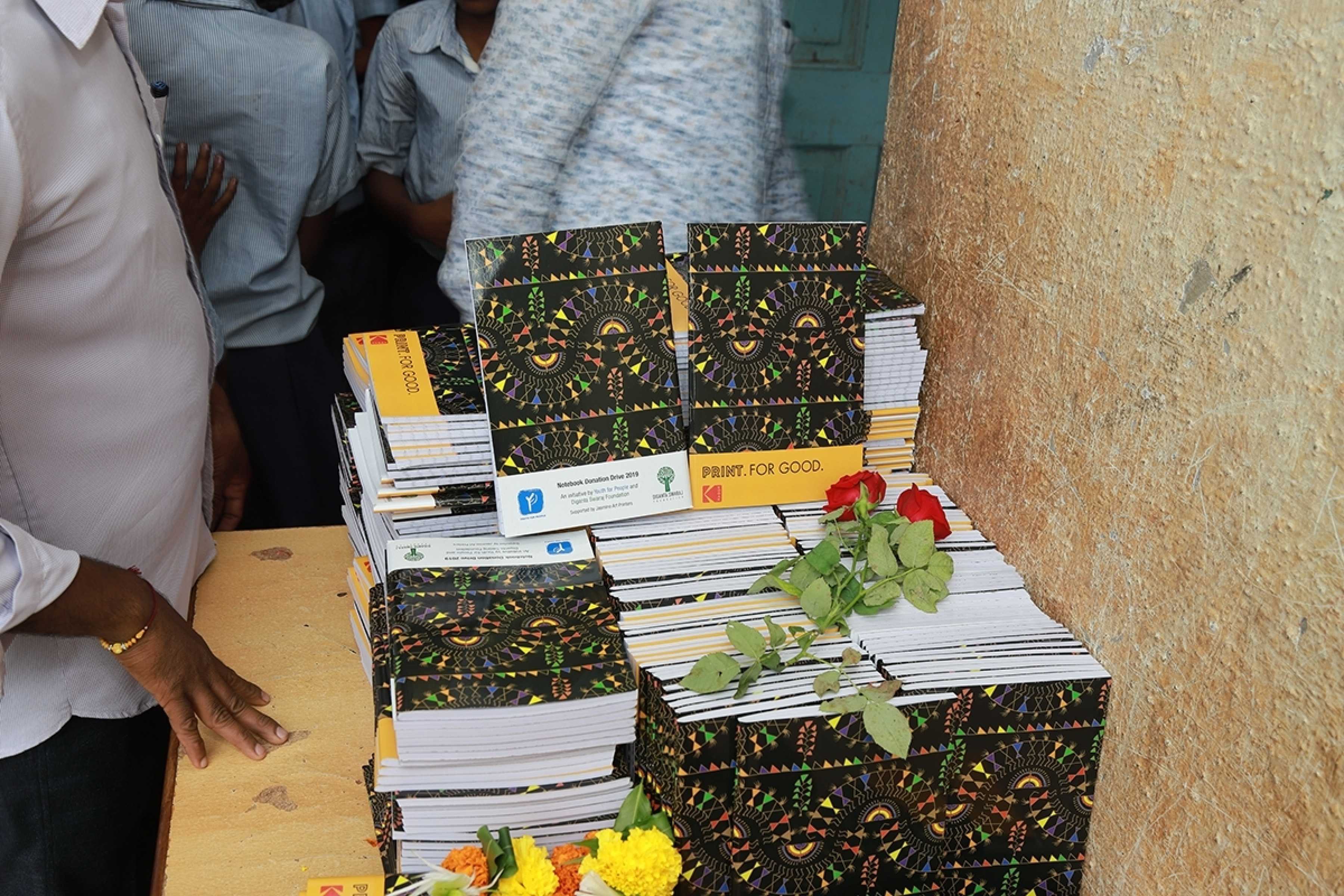 Through Kodak's Print for Good program, members of the Mumbai team partnered with a local customer, Jasmine Art Printers, and supplied them with printing plates to produce 5,000 notebooks. In late August, a team from Kodak traveled to deliver the notebooks to one of the local schools. They received a warm welcome from both the students and staff, and after the presentation, they were given a tour.
This is the third year the Kodak Mumbai team worked to support this area, and as one team members shared, "We are extremely thankful for Kodak's Print for Good program, which encourages these children to seek an education and to develop as individuals. The notebooks help to bridge the gap for many with limited access to these supplies."