Company Blog
Putting People and Communities First: Kodak's Ongoing Legacy
Kodak has always been a brand known for community outreach and the support of causes.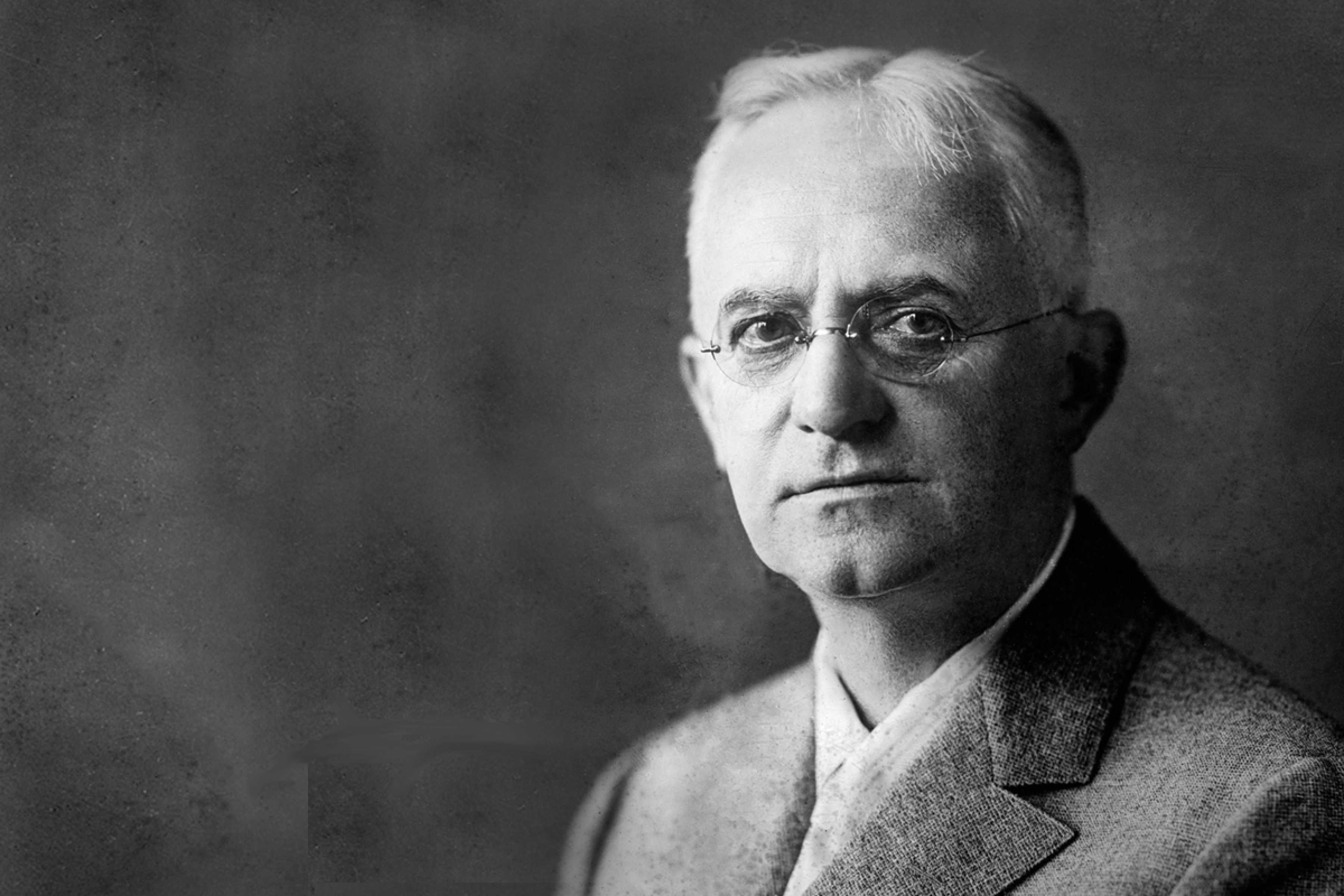 Kodak has always been a brand known for community outreach and the support of causes – from the funding of parks and universities to the inception of the United Way. This culture of giving dates back to the company's founder, George Eastman (1854-1932), inventor, entrepreneur and philanthropist.
In the early 1900s, Eastman was one of the richest men in the world and one of the four largest donors in history to that point. By his death, he would give away approximately $2 billion of his wealth to charitable causes (as measured in today's dollars).
Today, the people of Kodak remain true to Eastman's foundational values through volunteerism, community support and a focus on giving.
According to Erin Semple, Manager of Product Stewardship for Kodak's Health, Safety and Environment (HSE) team, the company continues to drive this important aspect of the Kodak culture by making community outreach one of its 10 Corporate Responsibility Goals.
"From a social perspective, Kodak has a long history of being committed to the communities where we live and work," Semple said. "Kodak wants to empower its employees to continue their good work by doubling the number of work hours they can take to pursue their volunteer efforts. Another part of the goal is to maintain our existing employee community service engagement in 100% of the communities in which Kodak operates worldwide."
Back in Eastman's day, our founder focused on support of education, healthcare and the arts. He ultimately wanted to make Rochester a wonderful place to work and live, so he could attract the most talented scientists from around the world to Kodak. He also built hospitals and dental clinics in cities where Kodak had factories such as London, Paris, Stockholm, Brussels and Rome. His philanthropic efforts benefited people across the US and throughout the globe.
Over the years, the company and its employees have continued to support their communities in many different ways. Much of our focus today remains on education and literacy, as well as healthcare – and ongoing sponsorship of organizations such as the United Way.
Literacy is a venue for us to talk about the value of print in a very tangible way, while partnering with some of our most important customers to address a huge issue across the globe. Through Kodak's Print for Good initiative, Kodak employees are raising funds, leveraging industry connections, donating books and connecting with their communities to get much-needed printed materials to kids in grades K-6 around the world.

So far this year, our employees from Kodak's Columbus, Georgia plant have led the literacy charge, helping to build a new outdoor classroom at Mount Olive Primary in Fort Mitchell, Alabama. They also supported several local reading programs and donated funding to purchase books for students in low-income school districts. Since its inception, Kodak's Print for Good program has donated tens of thousands of books and school materials to high-needs areas throughout America, Europe, Asia and the Middle East.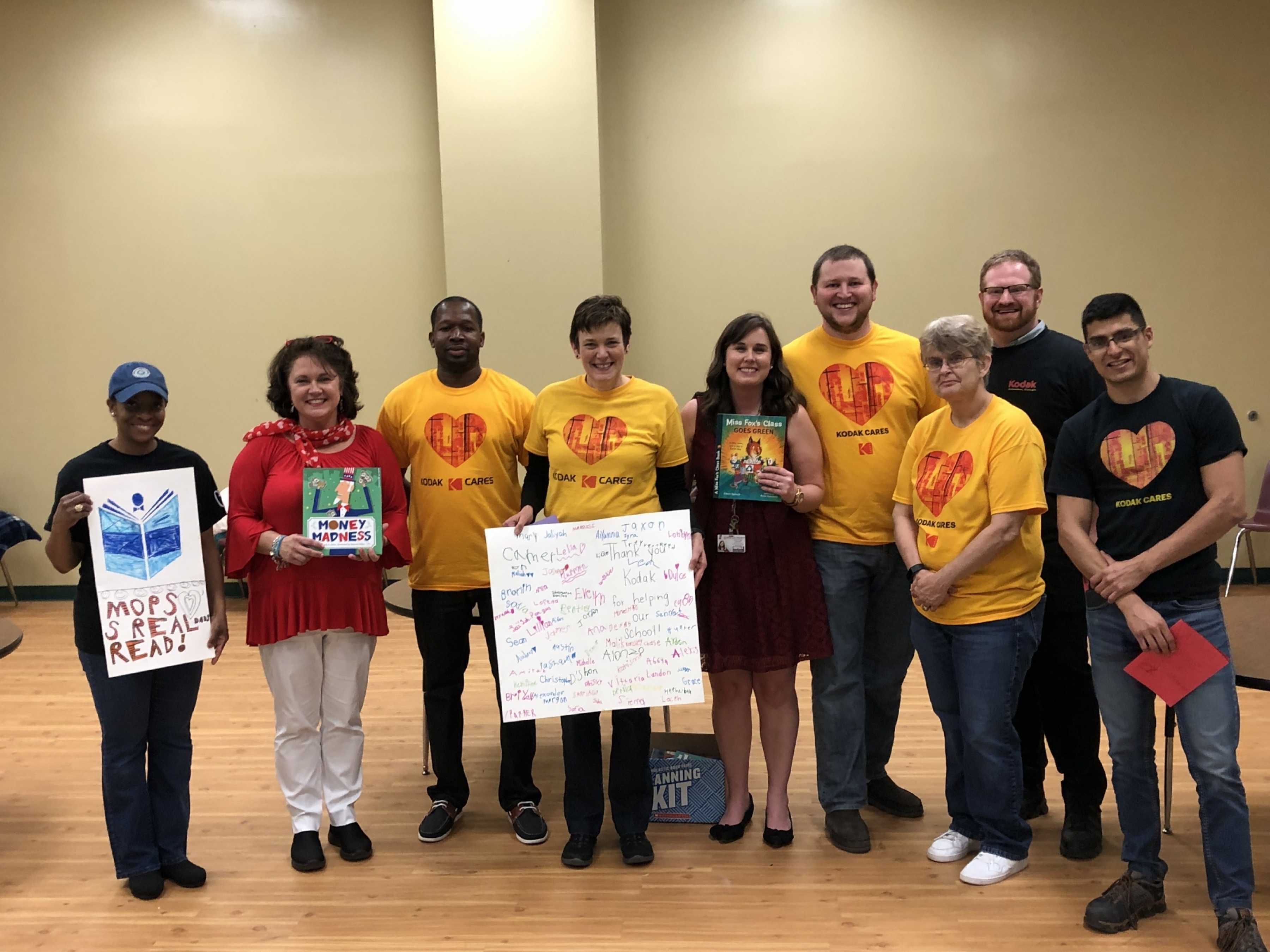 From a Healthcare perspective, Kodak raises many thousands of dollars each year for the American Heart Association that goes to research, education and programs to build healthier lives. Kodak has also been a steadfast supporter of the American Red Cross for decades. George Eastman served as the Chairman of the Rochester Red Cross during WWI. Today, the company holds annual blood drives on the Kodak campus, supports the organization's hurricane relief efforts, and this year provided space at Kodak Center for the annual 'Sound the Alarm' event where local volunteers installed smoke alarms in 300 homes throughout Rochester.
The United Way was originally founded by George Eastman to improve the quality of life for all in the Greater Rochester community. Kodak employees have been championing its local chapter for over a century, and this year, they collectively raised almost $270,000 during the annual employee campaign. Employee donations go to help more than 75 programs across 50 agencies that are making a measurable impact to address Rochester's greatest needs. These interconnected programs start with caring for babies, then bridge to preparing kids for success, providing families with basic needs, and continuing through elder care.
The company also sends teams of employees every year to the annual United Way Day of Caring in support of a variety of important organizations in the Rochester community. Teams dedicate themselves to a full day of labor that ranges from painting and repair work to urban gardening.
"When it comes to social responsibility and putting people first, Kodak continues to build on a rich legacy that began with our founder," Semple said. "Many decades later, Kodak's people maintain that culture of giving and volunteerism. Presenting this as a Corporate Responsibility Goal is really just capturing what people are already doing – and have been doing for generations. It also represents our employees' resiliency and character as the company has evolved and changed so much over the years. Although today's Kodak is a smaller organization, our commitments are just as strong as ever: to be agents of positive change in the communities we call home."