Company Blog
Print for Good - Dhanwad Village, Maharashtra, India
Kodak's 2018 Print for Good program continues to target high-needs areas throughout America, Europe, Asia and the Middle East.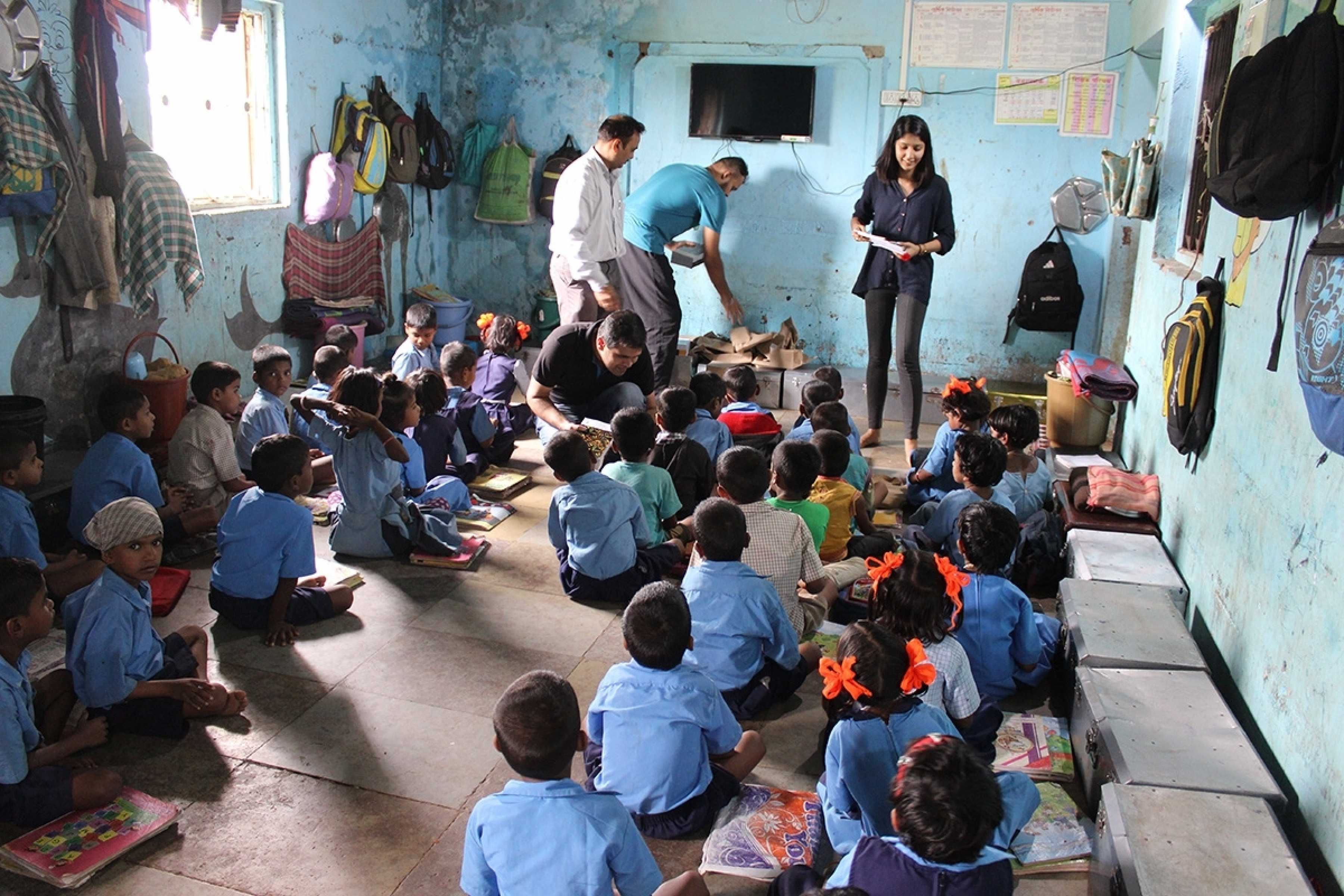 Kodak's 2018 Print for Good program continues to target high-needs areas throughout America, Europe, Asia and the Middle East with book drives, book donations and the printing of school materials and supplies to support literacy efforts on a global basis.
Last month, seven Kodak India employees began a 150 km (93 mile), five-hour journey from Mumbai to the village of Dhanwad in the Mokhada region of Maharashtra. Here they joined local NGO Youth For People along with Macquarie and Concern India to visit the high needs communities of this region.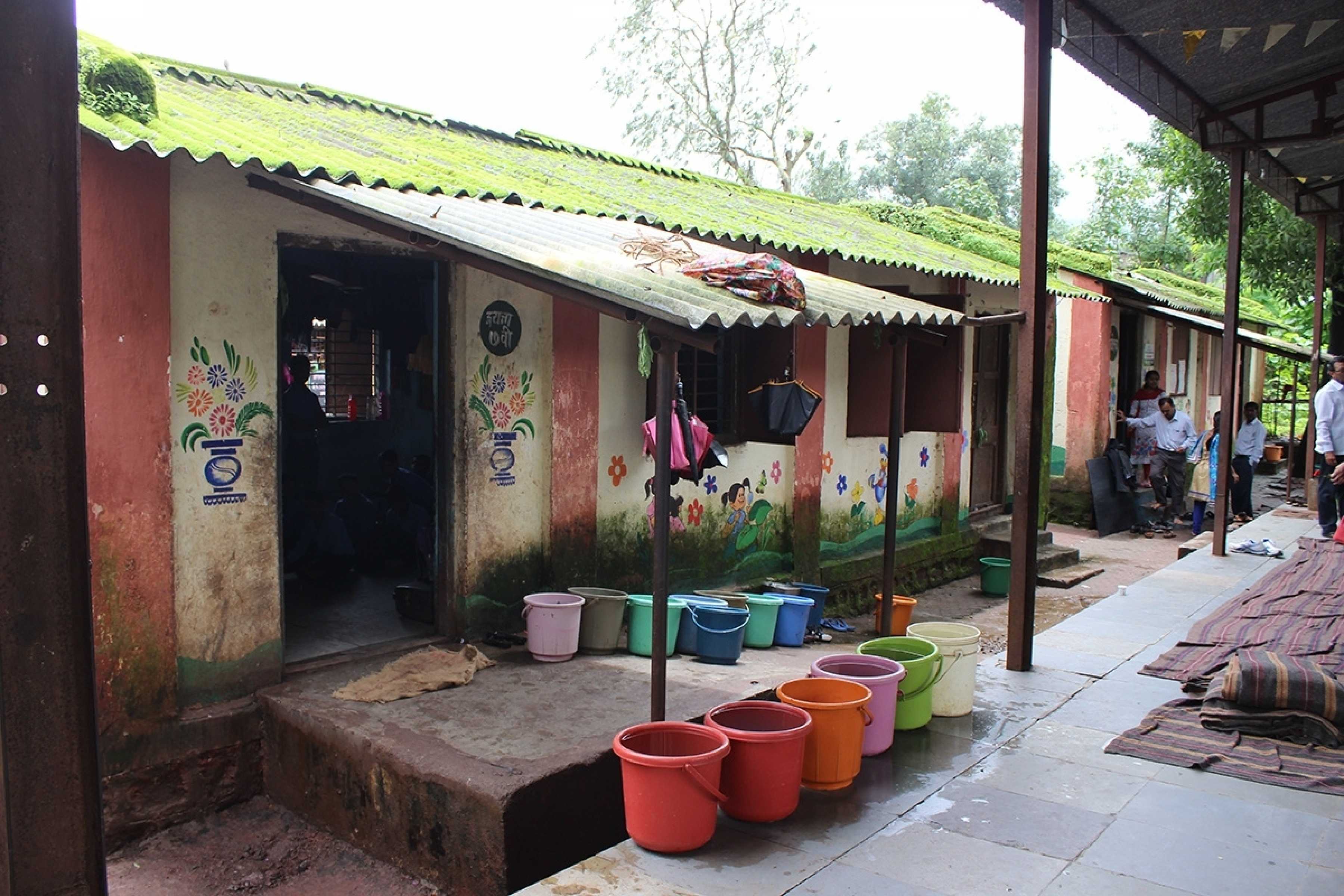 92% of the 135,000 people of the Mokhada Region are tribals, living in small clusters of huts forming villages and settlements. Over 70% of the population is made of households that earn less than $0.3 per day.
Upon reaching Dhanwad Village, the team was led into the central building of an aashramshala. Very much akin to a western 'hostel,' an aashramshala is a tiny complex of huts which are classrooms by day and hostel quarters by night. The Dhanwad aashramshala houses and educates approximately 400 students from ages 5-16. In the central building, used for morning gatherings, cultural activities and playtime, a sea of students gathered in neat lines, including girls sporting hair-ribbons in colors of the Indian tricolor (August 15 was the Indian Independence Day).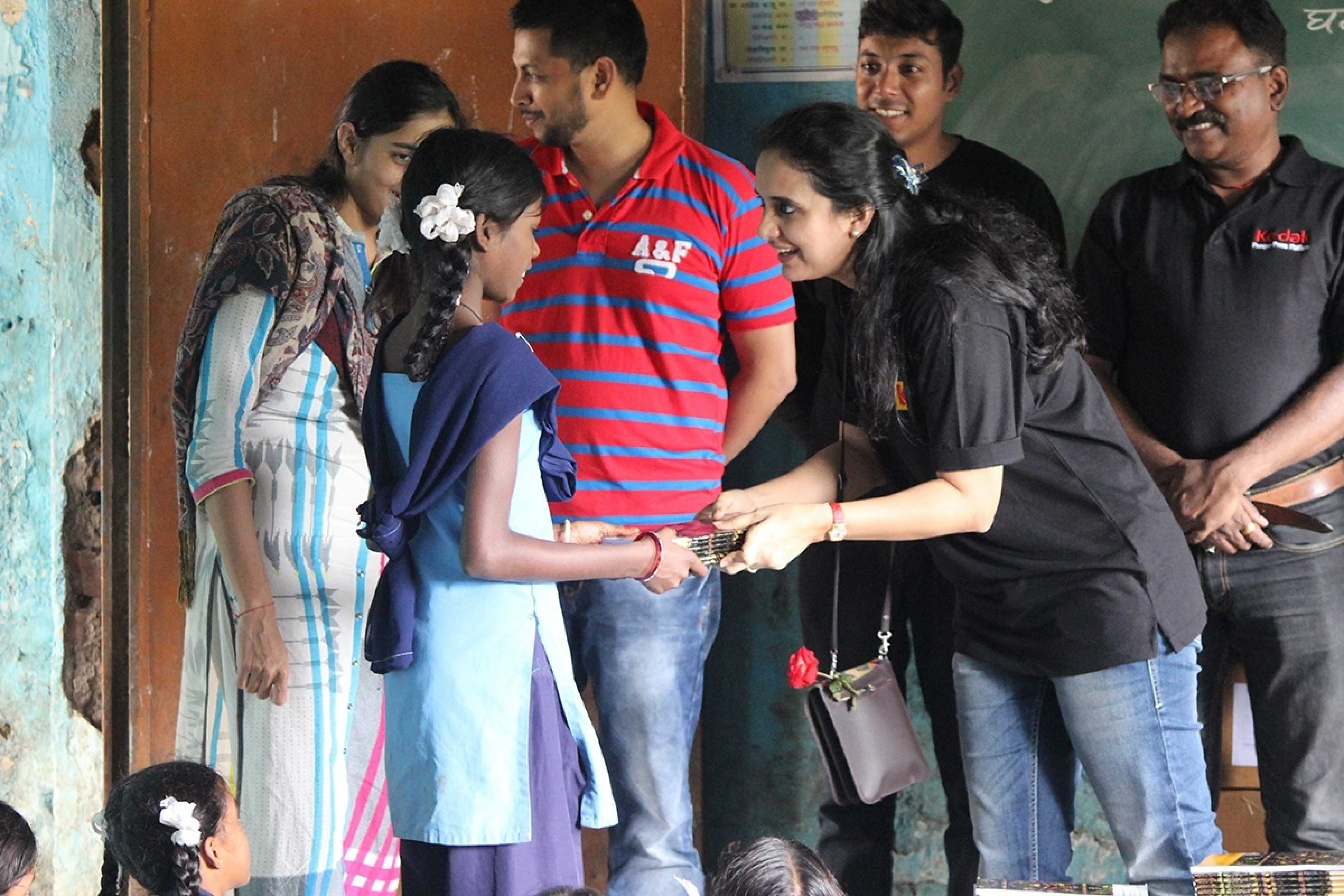 Here, the Kodak team distributed 2000 school notebooks. Additionally, they interacted with students, distributed biscuit packs amongst the children and gifted the school a volleyball, the ball being immediately put to use. They also discussed the requirements of the school at length to understand how Kodak people could work with them more closely to provide much-needed educational resources. One initiative that is already taking place is fundraising to help purchase curriculum textbooks for students. Kodak India employees are also spreading the message through individual social networks to create a larger impact to benefit the school.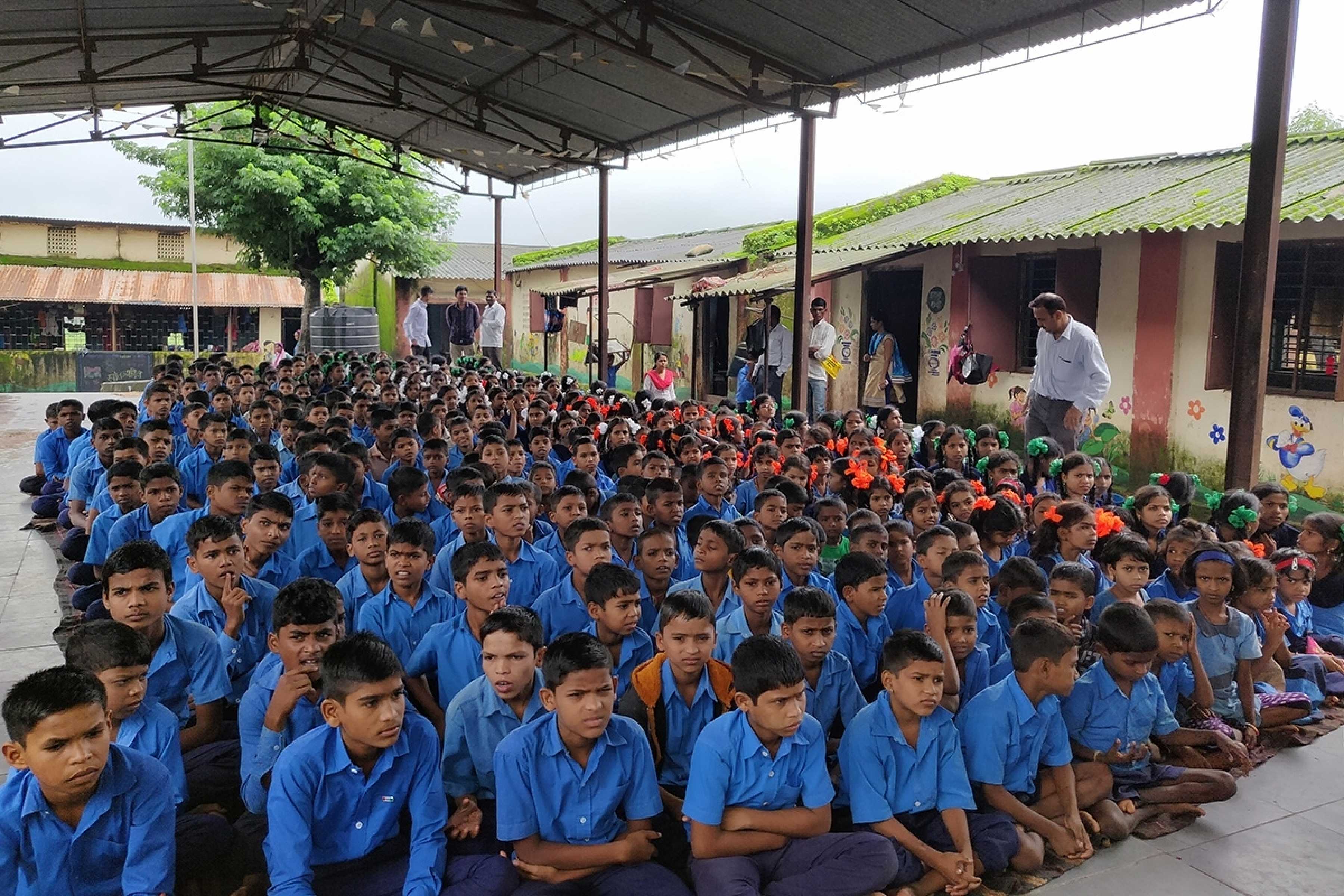 After the visit to Dhanwad Village, the team made its way to a site 15 km away, earmarked for a tree plantation by Diganta Swaraj Foundation through a cooperative farming project. Over 150,000 saplings of fruit-bearing trees were donated by AllCargo to Diganta Swaraj, who then started a collaborative farmer movement for planting and maintaining these saplings. Any earnings from these in the future will go straight to farmers. The Kodak India folks donated an additional 3,000 school notebooks to benefit other schools in Mokhada, while helping to plant saplings on the hillside as a contribution to the project.