Company Blog
Kodak celebrates 100 years of Specialty Chemicals
In 1920, George Eastman founded Tennessee Eastman because he wanted an independent chemical supply for Kodak's photographic processes. Eastman looked to the Southern United States and their forests for their potential to create methanol and acetone from wood vinegar.
Just a few years earlier, The American Wood Reduction Company had contracted with the U.S. government to build a wood distillation plant in Kingsport, Tenn., to make methanol and other related chemicals for WWI. Before the plant was finished, however, the war ended, and American Wood Reduction abandoned the project. After sending a delegation to Kingsport to visit the unfinished plant, Eastman purchased 35 acres and the factory buildings as the base for the Tennessee Eastman Corporation.

In the decades that followed, Tennessee Eastman's portfolio continued to expand—producing polyester fibers for apparels and home furnishings, plastics for the automobile industry, and a growing number of industrial chemicals. Its physical presence grew as well, with sales offices and manufacturing facilities in strategic locations around the world.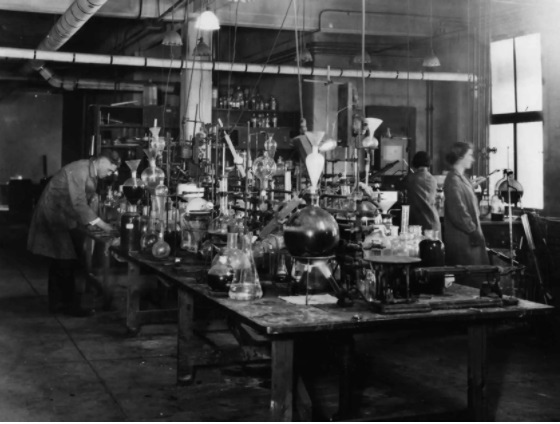 The Eastman Chemicals Division of Eastman Kodak Company was also formed during this time, and included Tennessee Eastman, Texas Eastman, Carolina Eastman Company, Eastman Chemical Products, Inc., and related marketing organizations.
In 1994, Eastman Chemical Company was spun off from Eastman Kodak. Kodak retained parts of the synthetic chemicals business and maintained sites in the U.S., England and France. Today, Eastman Business Park in Rochester, NY is the home of Kodak's Specialty Chemicals. At the 1,200-acre city within a city, Kodak Specialty Chemicals continues to be a leader in custom chemical synthesis for personal care, electronics, agrochemicals, graphics/security, industrial specialties and pharmaceuticals (non-GMP) as well as chemicals for Kodak's print and film business lines.
Learn more about our Specialty Chemicals business or contact us to discuss your business needs.