Print Perspectives
ZipPrint transforms platemaking with robust KODAK CTP Solutions and KODAK SONORA Process Free Plates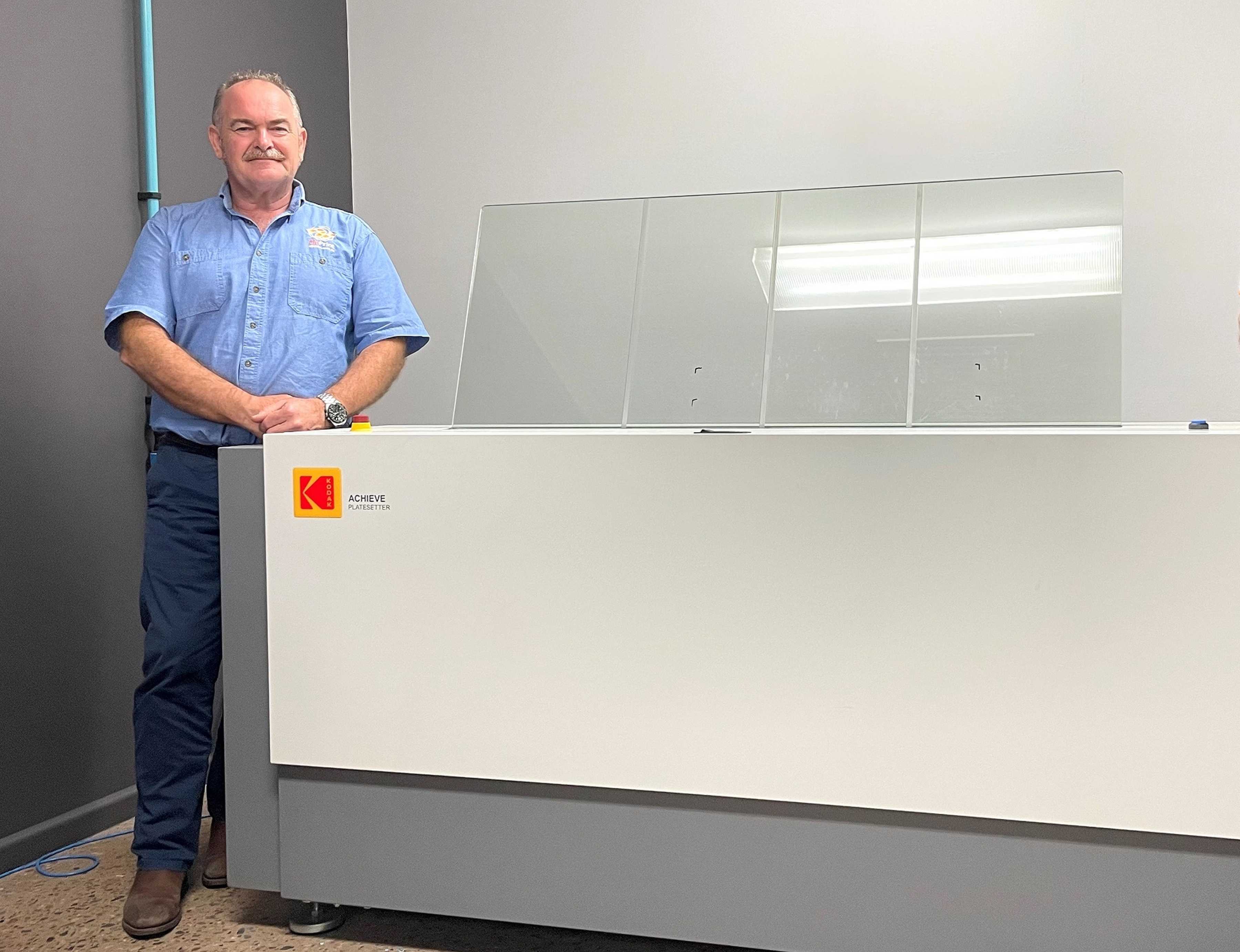 ZipPrint in Darwin, Australia's Northern Territory capital is a forward-thinking commercial printer that enjoys an excellent reputation as a provider of an extensive portfolio of printed products. The company, which employs 12 skilled staff, offers creative services and graphic design in addition to printing and finishing. Together with sister company Asprint, based in Alice Springs, ZipPrint forms the Fats Printing Group. The group's owner and Managing Director, Mark Teakle, has more than 30 years of experience in the printing industry.
ZipPrint produces in digital, wide-format and offset printing and recently decided to modernize its offset plate making with a CTP, workflow and plate solution from Kodak. "We have two B3 sheetfed offset presses, a 2 color and a 4-color press, for which we previously produced printing plates with a CTP device using polyester based silver halide plates," explained Mark Teakle. "Today this technology is outdated, reliability of the device going forward, parts and plate media availability, its cost and service support for this system has become a concern, especially bearing in mind our remote location." He was therefore looking for a high-quality, efficient, and affordable new CTP solution. After a careful evaluation, ZipPrint chose a semi-automatic KODAK ACHIEVE T400 Platesetter and KODAK SONORA Process Free Plates. A KODAK PRINERGY Evo Workflow subscription package, including KODAK PREPS Imposition Software, completed the investment.
Improved efficiency and sustainability in prepress and on press
By switching to Kodak's high quality thermal plate imaging and KODAK SONORA Process Free Plates, ZipPrint now operates a cutting-edge CTP solution. It meets the quality and performance requirements of the print service provider and has taken the simplicity and eco friendliness of plate making to a whole new level. SONORA Process Free Plates are simply imaged on the ACHIEVE T400 Platesetter and can then be immediately put on press. ZipPrint has thus eliminated chemical plate processing and the corresponding consumption of electricity as well as activator and stabilizer chemistry. "As there is no longer any chemistry to contend with, no plate processor in need of cleaning and maintenance means there are no exhausted chemicals or contaminated residual liquids to be disposed of and the aluminum plate itself now can be 100% recycled and we get cash back from that".
With our new CTP solution and process free plates from Kodak we have significantly improved the sustainability of our prepress department and our operation as a whole," said a delighted Mark Teakle. "Jobs can now move faster than ever from prepress to press which reduces turnaround times. We benefit from improved efficiency, print consistency and quality on press with reduced make ready and paper waste. What's more, the metal-based KODAK SONORA Plates offer a run length capability that far exceeds the polyester-based plates we previously used."
Teakle is also impressed with the KODAK ACHIEVE T400 Platesetter's stability, small footprint, ease of operation and low maintenance requirements. This external drum platesetter features Kodak's light valve technology in its thermal imaging head, which delivers a higher quality and reliability than the Gaussian technology used in other vendors' CTP devices.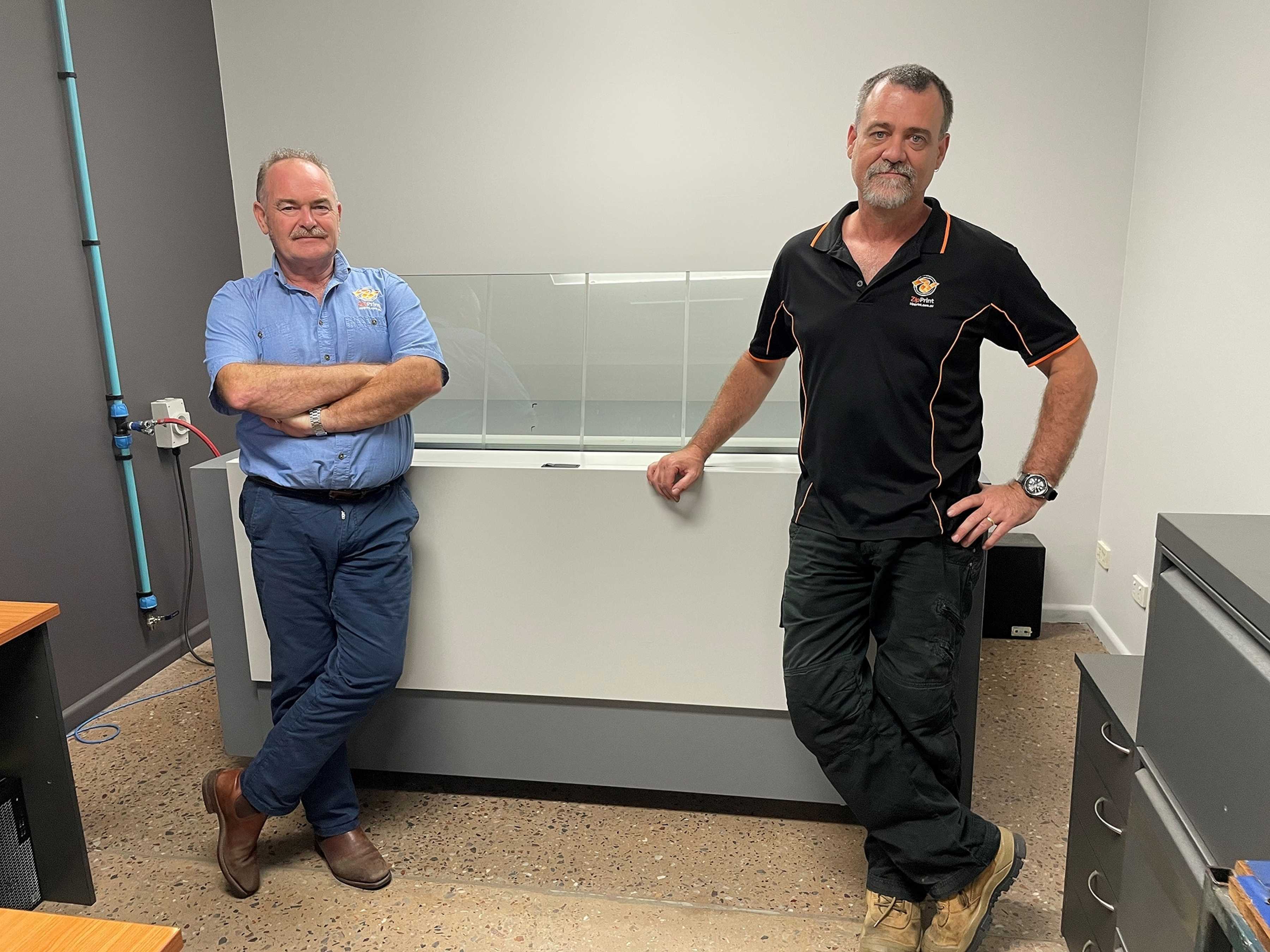 Mark Teakle concludes: "Kodak has provided us with a truly smooth-running, state-of-the-art plate making solution that meets all our needs and is characterized by low cost of ownership. We will unlock the full potential of the ACHIEVE Platesetter and SONORA Process Free Plates to the benefit of our wide range of clients and the environment."
Kodak, Achieve, Preps, Prinergy and Sonora are trademarks of Eastman Kodak Company.