Print Perspectives
PAWI's successful process-free journey in packaging rolls on with the KODAK SONORA XTRA Process Free Plate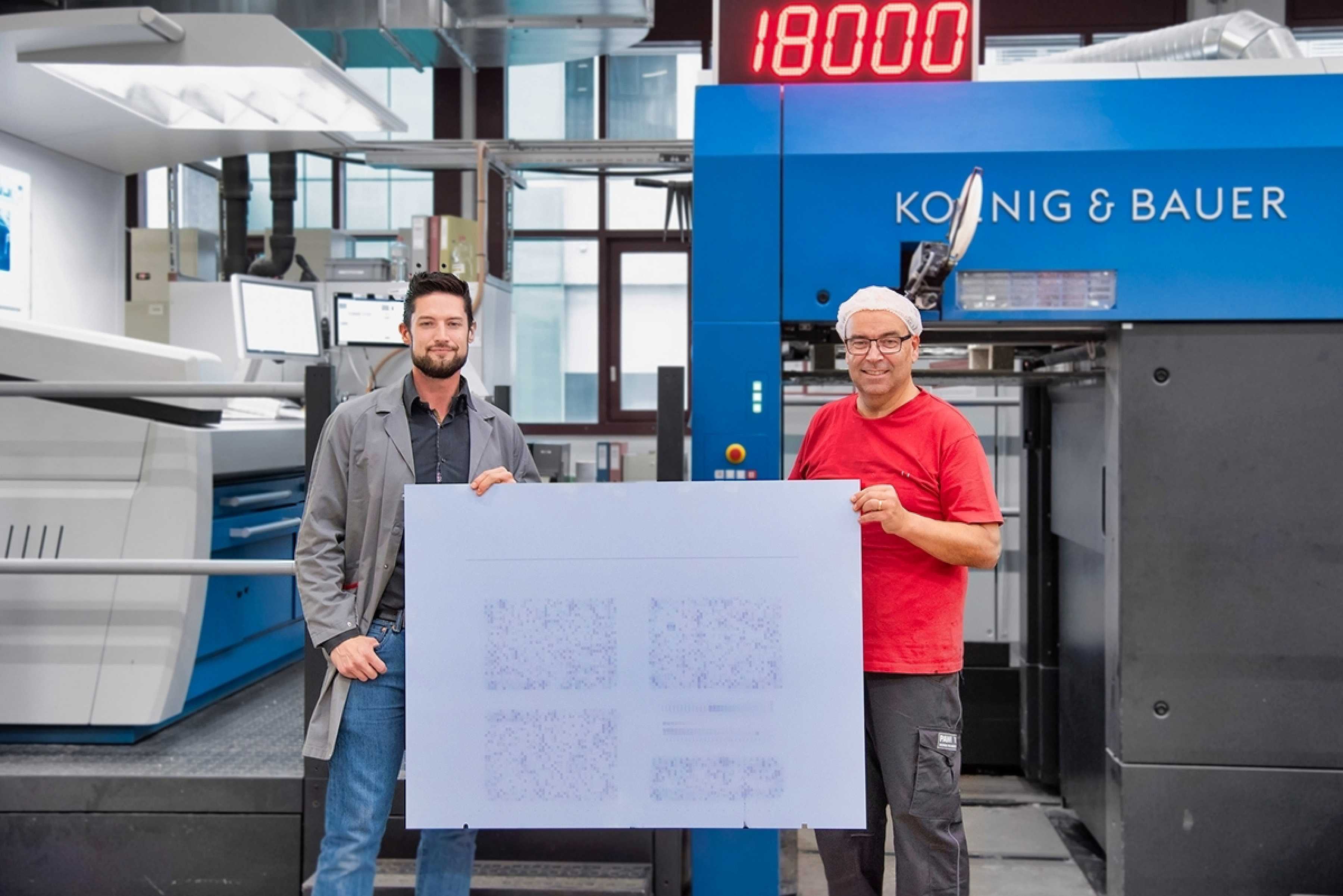 The Swiss PAWI Group is a leading producer of cardboard and paper packaging that has put the emphasis on efficient and environmentally friendly manufacturing processes for many years. Their portfolio covers everything from packaging design through end-to-end packaging production to storekeeping and logistics. PAWI specializes in packaging solutions for the food industry, notably breads, pastries, chocolate bars, pralines, and other snacks, and catering. The Group employs 250 people and consists of PAWI Verpackungen AG and a design agency in Winterthur, Switzerland, as well as PAWI Packaging GmbH in Singen, Germany.
PAWI produces in offset, flexo and digital. When it comes to folding cartons, offset dominates on sheetfed presses in 3B format. An eight-color press with two coaters operates at the Winterthur facility and a six-color press with one coater in Singen.
Formula for success: process free plates from Kodak + CTP automation
Several years ago, PAWI launched an initiative to simplify and accelerate offset platemaking while at the same time make it more sustainable. As CTP platemaking was fully automated at both sites, it was also decided to switch from traditional thermal plates with wet chemistry processing to KODAK SONORA Process Free Plates. As a result of that decision, PAWI became a pioneer user of process free plates in the highly demanding offset cardboard printing segment. What's more, the changes enabled PAWI's printers to make any plates they needed themselves – quickly and easily. There were other benefits, too, like the elimination of plate processors, post-bake ovens and the related consumption of chemicals, electricity and water. PAWI additionally profited from a reduction in waste, the banishment of plate measurements, checks and maintenance, quicker availability of plates for printing and fewer production stoppages.
"We always consider the process chain as a whole and look at how to make our products as sustainable and as eco-friendly as possible. Against that background, migrating to Kodak's process free technology was a logical move," says Alexander Honsel, Head of Strategic Projects at the PAWI Group.
PAWI had been using the SONORA X Process Free Plate with great success since the end of 2017. When Kodak introduced the next-generation KODAK SONORA XTRA Plate, PAWI didn't hesitate before changing over to SONORA XTRA at their German site in January 2021. CTP imaging takes place in Singen on a KODAK MAGNUS Q800 Platesetter, which is supplied with plates by a fully automatic single cassette unit (SCU).
SONORA XTRA Process Free Plate brings long anticipated advances
"The transition to the new SONORA generation could not have been smoother," reports Remo Fehr, Head of Offset Printing. "For us, the enormously enhanced image contrast and the speed at which it runs clean on press are the SONORA XTRA Plate's most outstanding advantages. Our printers are very happy now that they're able to recognize the image so well right down to finest detail when the plates are sent to the pressroom.
"We also discovered that we can keep imaged SONORA XTRA Plates hidden from daylight for up to five days before we put them on press," Fehr continues. "We normally want to print within a day or two of imaging the plates, but the option of storing them for longer gives our printers extra leeway when preparing them."
At the Winterthur site, where UV inks are used alongside conventional drying ones, the switch to the SONORA XTRA Process Free Plate was completed in August 2021. UV printing poses special challenges for print run stability. According to the specification, the SONORA XTRA Process Free Plate achieves up to 100,000 impressions both during packaging printing with ordinary inks and in UV applications. However, PAWI is still a long way off from production on such a scale. "The trend towards shorter runs is here to stay. The majority today are in the range from 5,000 to 60,000 sheets."
"Smart printing" with SONORA XTRA Process Free Plates
"Smart printing" is PAWI's name for a process that is sometimes also referred to as "expanded color gamut printing," which the company is actively driving. By producing with CMYK plus three additional colors such as orange, green and blue, PAWI intends to gradually move away from special spot colors for printing folding cartons. "We can currently realize 94 percent of all Pantone colors that way, and 40 percent of all offset jobs have meanwhile been converted to the new process," Honsel explains. "The aim is to cut costs, shorten our make-ready times, ensure standardized high quality and produce more sustainably, and we've already observed a significant reduction both in press chemicals consumption and in the amount of waste."
Fehr confirms that "smart printing" also impacts plate usage: "We obviously get through a lot more plates using the 7-color method. However, those extra costs have to be seen in relation to the huge time and money savings when setting up the presses, and we can produce consecutive jobs much faster."
After the first four years of using SONORA Process Free Plates and migrating to the new SONORA XTRA Plate, Alexander Honsel and Remo Fehr's verdict is crisp and concise: "We did everything exactly right."
Learn more about these Kodak products:
Kodak, Magnus and Sonora are trademarks of Eastman Kodak Company.