Print Perspectives
Folding cartons digitally printed and embellished in one pass
KODAK ASCEND Digital Press – a highly flexible and economical solution for short-run production of paperboard-based packaging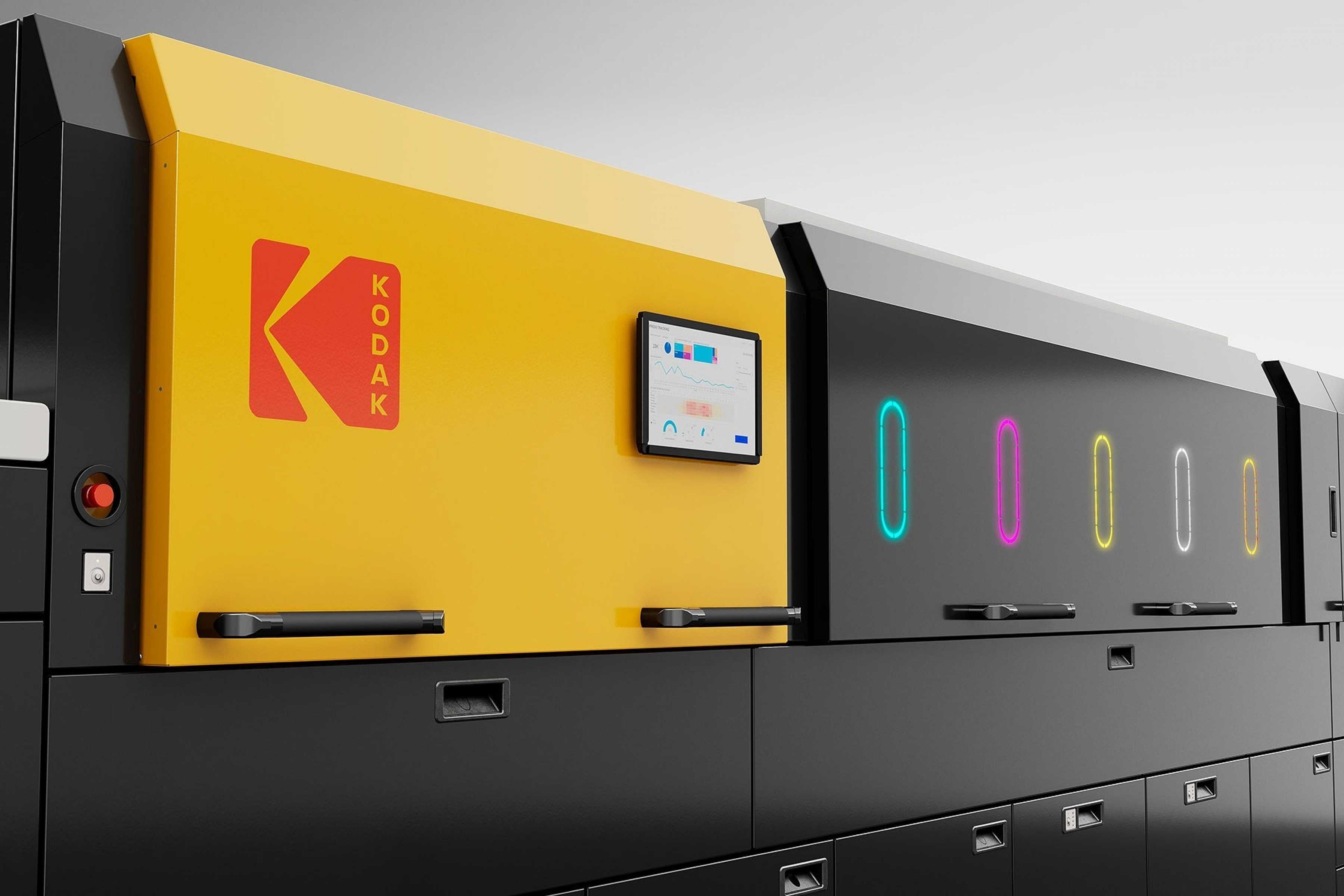 Packaging is an attractive market that has recorded continuous growth for some years now. This tendency has been further reinforced by the Covid-19 pandemic. In addition, especially in food packaging, the trend is towards smaller packaging units – reflecting the steady rise in the number of small and one-person households – as well as a wider variety of packaging due to more differentiated consumer demand. This diversity is also encouraged by the fact that brand owners want to differentiate their multiple SKUs and increase the frequency of marketing campaigns to secure consumer attention.
At the same time, the growing importance of sustainability is a driver for the use of more environmentally sound materials. Wherever possible, brand owners and retailers are opting for plastic-free packaging and eco-friendly packaging materials that can be easily and completely recycled.
All these trends benefit folding cartons as high-quality packaging, being valued by consumers as a sustainable and environmentally conscious alternative. Digital printing represents a motivating option for small-batch production of folding cartons. In general, digital permits very short-term production following the approval of packaging designs, meeting demands for a short time to market. Furthermore, digital printing enables customization or versioning of folding boxes in any form. The technology makes it simple to add security features such as serialized codes for supply chain tracking or regional regulatory content. Similarly, variable design and marketing elements – such as variable codes for lottery or gaming campaigns and connected or smart packaging applications linking the analog with the digital world – can be integrated into folding carton designs.
When it comes to packaging applications like these, the new KODAK ASCEND Digital Press is in its element. The sheetfed electrophotographic press is based on an extremely robust platform from Kodak that is capable of reliable, superior quality production of millions of impressions per month.
ASCEND Digital Press is an ideal cost-effective solution for folding carton printing, not least because it can print sheets up to 1,219 mm long. Equally important for packaging applications is ASCEND's compatibility with a very wide range of substrates. The press is suited for printing on uncoated as well as matte and glossy coated board stock and papers – including recycled materials – and a whole range of special substrates. The substrates can be up to 762 microns thick or have a weight of up to 687 g/m2.
The strengths of combined high-quality printing and in-line print embellishment
Another remarkable feature of the ASCEND Digital Press is its fifth imaging unit. It enhances ASCEND's ability to effectively convey the brand identity on packaging, supporting the decisive impulse at the point of sale. This unit enables the press to print one of a total of 13 available eco- friendly specialty inks in one pass, in addition to the new KODACHROME Dry Inks for CMYK process colors. This allows special color or finishing effects to be achieved, producing vibrant and eye-catching packaging. The specialty inks include Orange, Gold, White, Clear, Dimensional Clear and Foil Dry Inks to name just a few. Not only does KODACHROME Foil Dry Ink enable a multitude of true cold foil print enhancement effects, it also greatly reduces costs with foil used only where it is required, instead of covering expensive foil board with costly white ink.
The specialty inks can be placed in the first, second or fifth imaging unit of the press. This allows ASCEND Press to meet production requirements for different ink sequences. This is helpful, for example, when printing on colored or natural brown board stock. First, a background can be created with Opaque White, onto which the CMY colors are then printed.
Whether it's folding carton boxes, blister cards, paperboard food boxes or belly bands – in packaging applications, it's essential to render brand colors accurately. ASCEND's high gamut KODACHROME Dry Inks are capable of achieving more than 90% of the PANTONE library with just CMYK, allowing the extra imaging unit to focus on embellishments and special effects. And if that shouldn't suffice, one of the specific KODACHROME Custom PMS Colors can be used as the fifth color. With regard to sustainability, it is also important that KODACHROME Dry Inks are manufactured using environmentally sustainable materials and are fully recyclable. They are also rated for indirect food contact.
There's another plus that makes ASCEND a perfect choice for folding carton printing: It is the first digital press that can control gloss levels during the electrophotographic process. With the KODACHROME Dry Inks, the operator can adjust gloss levels without compromising on speed, accuracy or quality. This allows specific requirements of brand owners to be met. In addition, this feature helps to match the look and feel of folding cartons printed digitally in short runs even better to long runs printed in traditional sheetfed offset.
KODACHROME Dry Inks also surpass the Sutherland Ink Rub test. This means the printed image has maximum durability and a high resistance to abrasion that package handling, shipping or storage can cause. Furthermore, these inks were designed to support additional lamination and coating/varnishing of the printed sheets as well as glues for the packaging industry without the need for dedicated "digital" formulations which usually are more costly and have fewer varieties.
Additional applications beyond short-run folding carton printing
In addition to packaging, ASCEND Digital Press can also handle commercial jobs at high throughput and in stunning quality. As the press has four standard feeders for different paper types and sheet sizes in addition to the long sheet feeder for the thick folding carton substrates, such applications can be run in quick succession with packaging production.
"KODAK ASCEND Digital Press is a uniquely versatile production platform that supports efficient and profitable small batch production of folding carton packaging," said Jeff Zellmer, Vice President, Global Sales and Strategy, Kodak. "The combination of high-quality CMYK printing and a wide range of print embellishment options in a super-reliable, easy-to-use machine makes ASCEND an extremely attractive investment."

© Kodak, 2022. Kodak, Ascend and Kodachrome are trademarks of Eastman Kodak Company.