Print Perspectives
Every day is Earth Day for these Kodak customers
Let's take a minute here on Earth Day 2020 to look at some of the actions these printers are taking to lead the way toward a more sustainable future.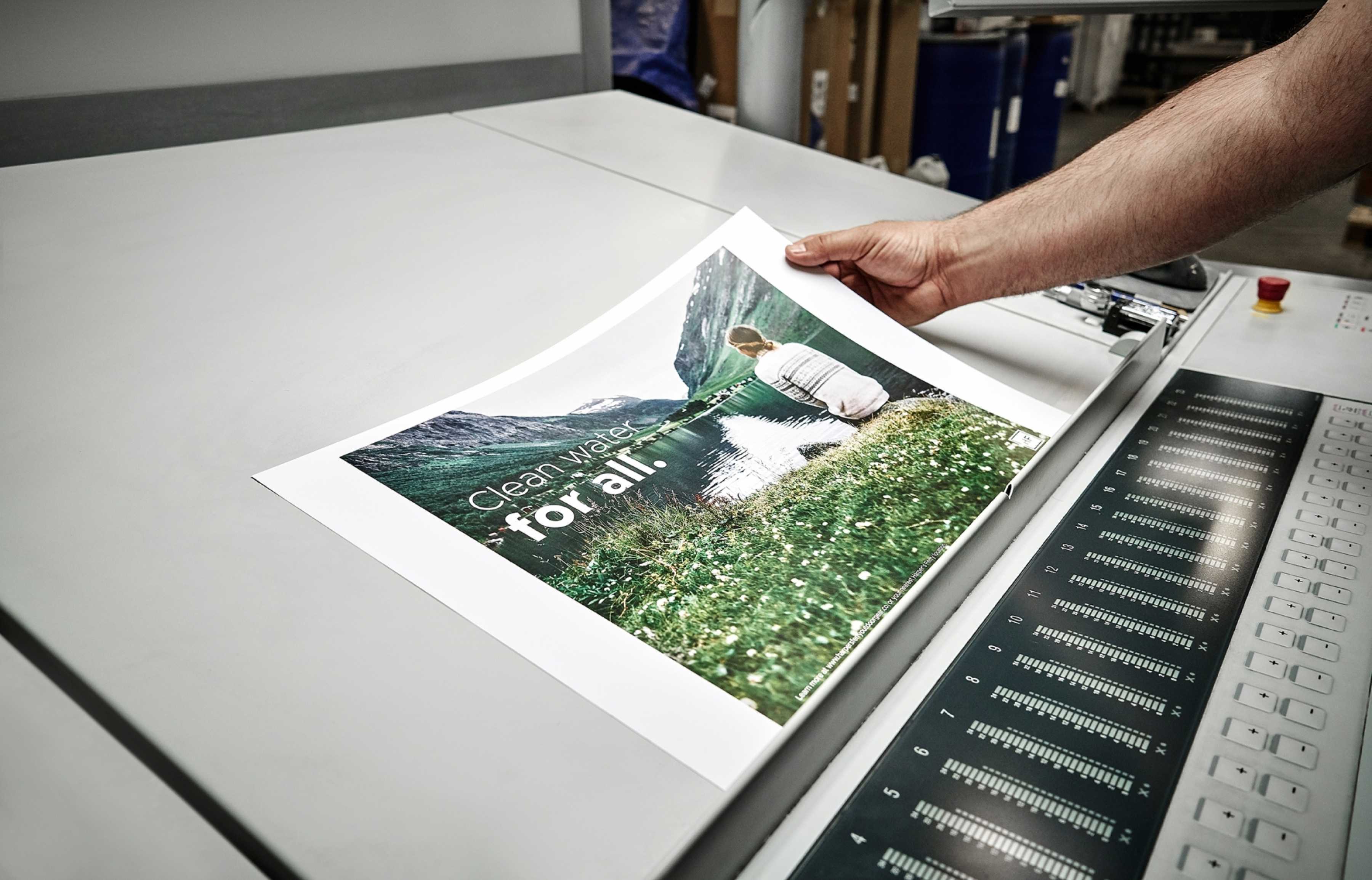 Each year, printers from around the world tell Kodak how they're making the environment a priority for their business. They're looking to win the SONORA Plate Green Leaf Award, a program started in 2013 that recognizes printers for going above and beyond for the environment. In 2019, there were 52 winners, a record number!
Let's take a minute here on Earth Day 2020 to look at some of the actions these printers are taking to lead the way toward a more sustainable future in the print industry.
As the name of the award suggests, all the winners are using KODAK SONORA Process Free Plates. There is no better printing plate for the environment—SONORA Plates eliminate the need for all chemistry, water, and energy used for plate processing because plates go straight from the CTP device to the press. No more handling, shipping, storing, and disposing of chemistry, no more water used during processing or cleaning of the processor, and no more electricity needed to run the processor. Also, shorter makeready time on press saves paper and reduces waste. Using SONORA Plates is an easy way to dramatically reduce environmental impact, which is important both for our customers and for Kodak.
Here are just a few of the other things our top winners are doing:
Advance Press (Australia) has removed all fluorescent tubes throughout the factory and office and replaced them with low-energy LED lighting, and the company installed a 100-kW solar system. Advance Press monitors and sets targets for energy and water usage and has reduced them consistently.
Amar Ujala Ltd. (India) has an R&D team focused on waste reduction by upgrading equipment and adding automation. The company is also using solar power in some of their plants, drastically reducing energy consumption, and has established water use reduction targets. The company also has a foundation that funds environmental initiatives and education.
Cartocor (Argentina) recycles extensively, monitors energy and water usage, and generates energy from biomass. In addition, they have a Sustainability Management team that prepares annual Sustainability Plans and monitors progress and reports results from the plans.
Drukkerij de Bij (Netherlands) has achieved a level of CO2 per kg of printed matter that is 50% lower than the industry average. The company is almost self-sufficient with its own generated solar energy, and all business passenger cars are 100% electric. Drukkerij de Bij takes sustainability very seriously, continuously tracking and reporting results both internally and externally, and many new customers choose them because of how their business operations run to support sustainability.
Primex Printers (Philippines) has upgraded to energy-efficient equipment and recycles materials such as paper, inks, and printing plates. They also promote local environmental initiatives with their employees, including coastal cleanup, tree planting, and animal conservation.
Senshu-Iwai Printing Co. (Japan) has set environmental targets for each department and they conduct annual environmental education sessions for all employees. They have reduced energy usage by switching to LED lighting, introduced demand monitoring equipment, and installed sensor-based lighting systems.
Tweddle Group (U.S.) is heavily involved in promoting sustainability in their community and with their employees. The company holds an annual Green Week with year-long initiatives including plastic bag collections, a community garden, and yearly clean-ups at their facility and local parks. They provide regular updates and awareness from members of their Sustainability Team and have a Zero Waste monthly newsletter.
Zühal Ofset (Turkey) recycles paper, ink and plates and incorporates sustainable inks and solvents in their printing operation. As an environmental leader in the Turkish printing sector, Zühal Ofset advocates the use of environmentally friendly printing techniques to its customers and partners.
Kodak is proud to support our customers in their efforts to be more sustainable and inspire other printing companies to reduce their impact on the environment.