Print Perspectives
Digital Printing and Embellishing in One Pass
Interview with Randy Vandagriff, Senior VP Print, Kodak on the new KODAK ASCEND Digital Press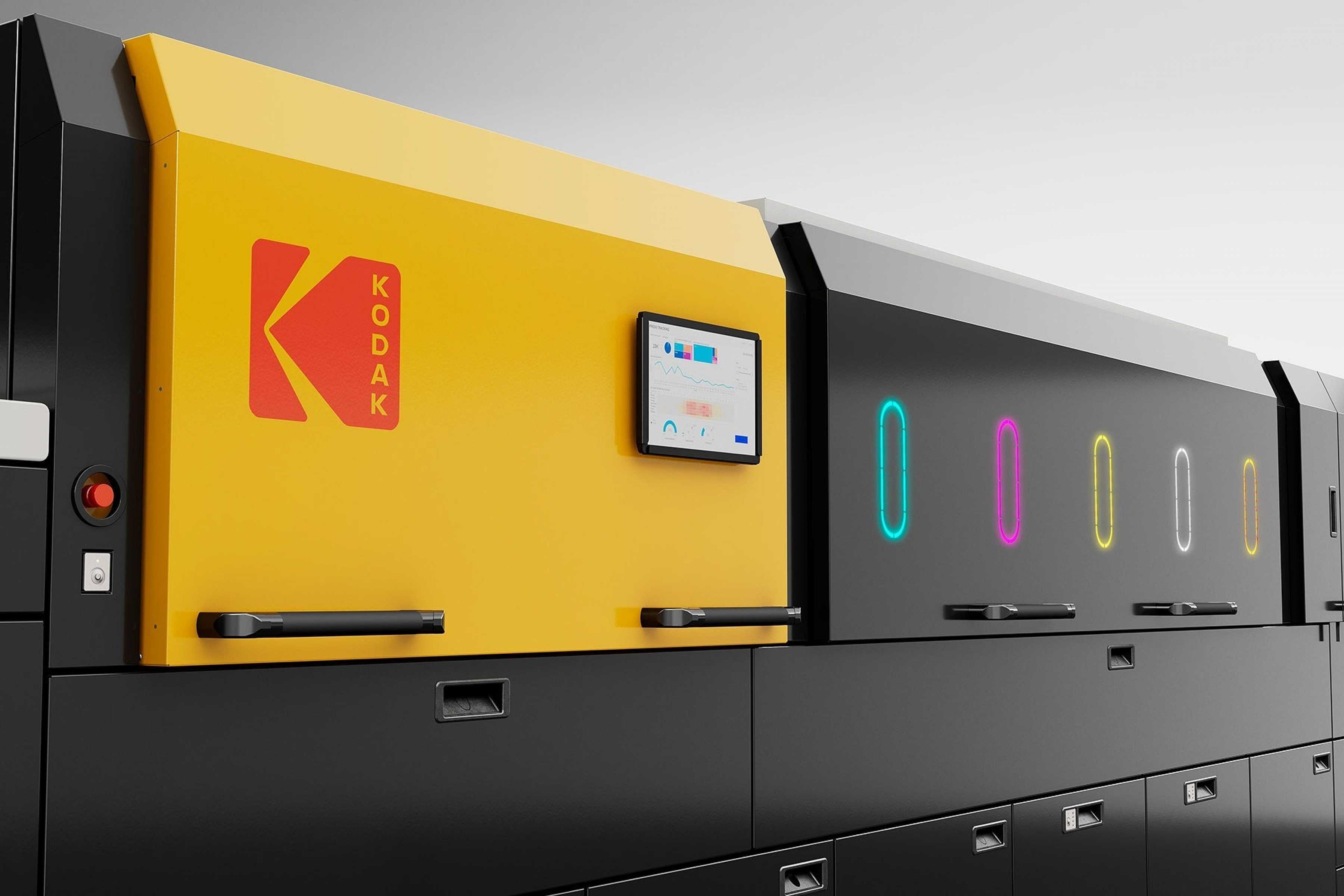 What considerations led Kodak to develop the ASCEND Digital Press?
Kodak observed a gap in two industry verticals: retail/POP signage and packaging. In the retail signage space, producers are using large format UV inkjet systems which are both slow and expensive to produce lighter weight smaller signage and POP displays. In packaging production, folding carton short run prototypes are printed using small commercial presses which lacked the robustness for real production, while larger digital production devices lacked the embellishment abilities of the smaller presses leaving a gap.
Kodak developed the ASCEND Digital Press as the perfect solution for commercial printers and digital service providers who want to boost their profitability and capitalize on new business opportunities in the growing retail/POP and packaging markets. ASCEND's industry leading substrate handling and embellishment ability allow high margin specialty work in these market segments.
Please give some examples of print jobs that are perfect for the ASCEND Press.
In the retail/POP area, the ASCEND Digital Press is an ideal solution for the production of retail signage with sizes of up to 48 inches (120 cm) in length at speeds 5280 sqft/hour (572 sqm/hour). Packaging jobs for which the machine is ideally suited are, for example, small folding carton boxes, blister cards, food boxes and belly bands. The press can also show its strengths of combining high-quality printing and in-line print embellishment in the production of commercial jobs, such as book covers, greeting cards, trading cards to name a few.
Sheetfed offset printing traditionally predominates in the folding carton sector. For which folding carton applications is the ASCEND Press a replacement or an ideal complement to offset?
ASCEND is an ideal complement for many printing technologies. The press can produce complex folding carton prototypes and short runs in fewer steps than most other technologies. This reduces turnaround times not only of short runs but also for longer offset runs by reducing the design phase and removing ambiguity by producing real physical samples.
What are the main advantages of ASCEND over other printing presses and systems currently used for short run digital packaging printing and POP signage?
The ASCEND Digital Press not only leverages its flexibility of inks and substrate handling, but it is also built on an extremely robust platform capable of reliable high quality long run production of millions of impressions per month, setting it apart from other specialty machines.
In addition, ASCEND has a larger imageable area than most devices in its class allowing for printing the complex marks most retail signage finishers and packaging converters require. This opens up a range of finishing options without sacrificing usable printing area.
Why is ASCEND's toner-based technology better suited for the intended applications than an inkjet solution?
ASCEND's electrophotographic (EP) technology enables many more embellishment opportunities than comparable inkjet solutions in the market. Printers can therefore use the press to produce a wider range of highly profitable signage and packaging applications in a single pass.
What are the main differences between your NEXFINITY and ASCEND Digital Presses?
The KODAK ASCEND Digital Press features a new oil-less imaging system which facilitates the use of heavier substrates up to 762 microns/30 point, two-sided (duplex) printing on synthetics and the application of new embellishment inks. This feature also ensures a better lamination and gluing performance of ASCEND's output.
The KODAK NEXFINITY Digital Press continues to lead the industry in CMYK A3+ electrophotographic printing speed as well as five color options and speeds. In addition, NEXFINITY plays in a class of its own in terms of substrate types as well as sheet sizes and substrate thicknesses flexibility.
What can be achieved with the new KODACHROME Foil Dry Ink?
ASCEND's KODACHROME Foil Dry Ink allows foil and CMYK to be applied in one pass, resulting in higher productivity. Printed sheets don't have to go through the press a second time for getting foil as they have to with competitor's methods. This also means an end to registration problems while allowing features traditional foil stamping cannot, like variable data printing and designs too intricate or costly for traditional foiling die creation.
What other print embellishment options available for ASCEND are relevant for retail/POP and folding carton applications?
The ASCEND Digital Press has Opaque White, Clear, Dimensional, Anti-Microbial, numerous Pantone inks and an ever growing line of additional specialty inks. These inks can be placed in the first, second or fifth imaging unit of the press. This flexibility enables ASCEND to meet production requirements for different ink sequences.
Can sheets printed and embellished on ASCEND be further enhanced by means of film lamination or spot or full area coating?
Thanks to its Oil-Less Dry Ink imaging system, the ASCEND Press supports additional lamination and coating/varnishing of the printed sheets as well as glues for the packaging industry.