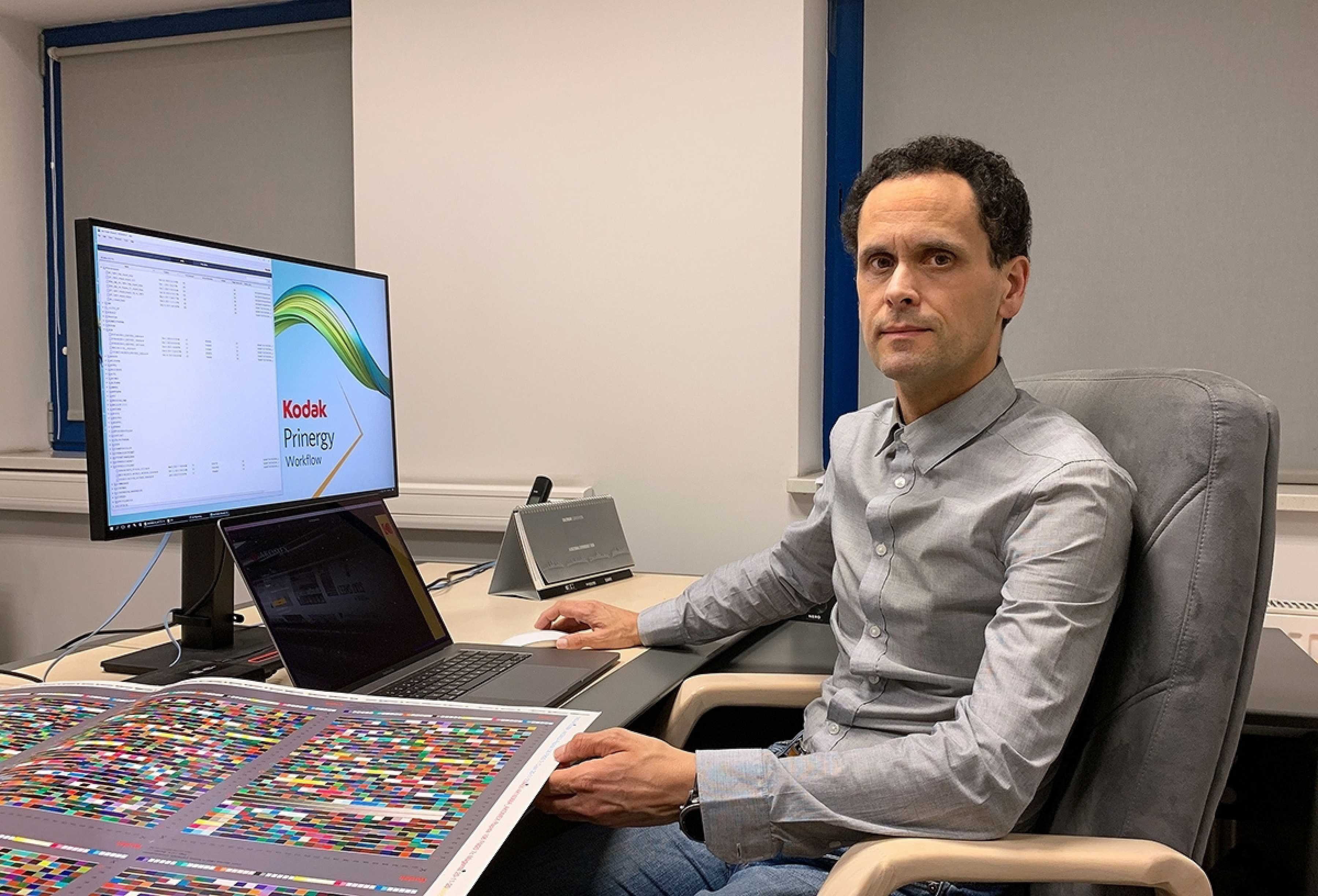 Akomex Group has recently implemented KODAK PRINERGY Workflow, including SPOTLESS, COLORFLOW and Rules-Based Automation (RBA) modules as well as the INSITE Prepress Portal. The solution increased efficiency, automated prepress production processes and significantly streamlined internal and external communication.
Three production sites integrated by a single workflow system
Akomex Group consists of three production facilities, employing almost 600 people in total. Drukpak printing house, located in Aleksandrow Kujawski and established in the 70s, specializes in manufacturing pharmaceutical packaging, based on cardboard.
Akomex, located in Starogard Gdanski, started its operations in 1993, and is focused on cardboard-based food packaging. A couple of years ago the group was extended by adding the company PlanoPack, located in Herning, Denmark. The latter one converts trays for the food industry and supports the group's expansion in the Nordic region. Besides two strategic markets, food and pharmacy, the Akomex Group also provides services to customers from electronic, cosmetic, personal care and household industries. One of the pillars of its success is a stable portfolio of customers: approximately 60% of them have co-operated with Akomex Group for more than 10 years. However, the company consistently expands their group of clients and increases its export shares (currently 40% of its turnover).
"After many years of using workflow from another vendor, we decided to find a solution that would solve problems we faced during our daily operations and increase efficiency and quality of our customer service," said Szymon Polkowski, Production Director of DrukPak. "As a group we needed a solution that would enable high functionality. We also wanted to improve quality of communication between our three Akomex Group sites. We were looking for a system that would offer scalability and automation without increasing costs. Finally, we found that a Kodak solution would be the best one and looked into the implementation of it."
Purchasing and implementing a new workflow system became one of their key focuses over recent months. The company was looking for a database-based solution, enabling higher automation of processes and unleashing resources of its graphic department. Szymon Polkowski explains: "Our main priority was to work on a single system in all three locations. We were convinced that higher automation and streamlined communication would improve our total efficiency. We also wanted to upgrade our web-based client communication. Kodak's solutions enabled automating the processes, increased efficiency and eliminated production errors. With the opportunities of configuration, this allowed us to fit all the implemented solutions to our needs. It confirmed the high flexibility of Kodak and its software products. We also received tremendous support from Kodak in every step of the implementation process".
According to Szymon Polkowski, KODAK PRINERGY Workflow shortened job preparation cycles, reduced costs, automated processes, reduced number of job-related errors (due to automated file verification), resulting in more efficient production environment.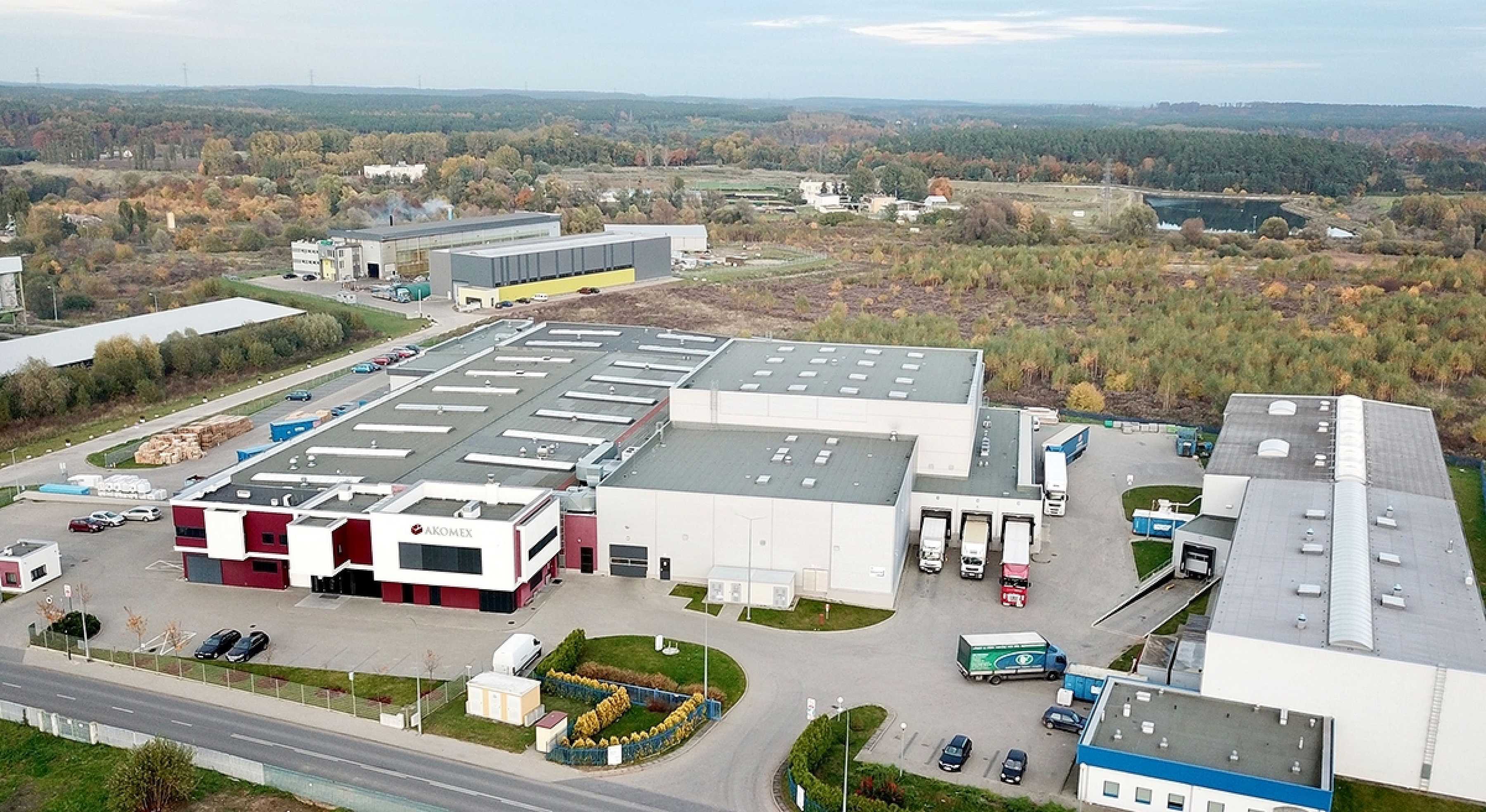 Daniel Stosik, Prepress Manager at Akomex Group adds: "For many years we have been also focusing on sustainability and eco-friendly aspects. We always look for solutions supporting a safe production of food and pharmaceuticals packaging. When considering a new workflow system, we wanted to reduce the amount of ink and chemistry used in the printing process. We took a closer look at KODAK COLORFLOW Software for comprehensive color management and creating ICC profiles and KODAK SPOTLESS Software which enables printing Pantone colors using CMYKOGV ink set. They streamline the printing process and reduce waste. Such a configuration extends color gamut of a press and results in better color reproduction".
"The PRINERGY System itself is very flexible," continues Daniel Stosik. "Imposition templates are used when a job is exported from the system, not earlier. It enables fast adding, removing or changing the template on every step of the workflow, resulting in easier prepress work".
PRINERGY Workflow is compatible with all Kodak screening technologies, including STACCATO Screening which helps create photorealistic images. It also supports SPOTLESS Software, devoted for converting special (spot) colors into process colors. Akomex Group decided to implement the KODAK SPOTLESS module, too. "This solution was among our priorities when choosing a system," said Szymon Polkowski. "It guarantees a very high quality of reproduction".
"Rules-Based Automation (RBA) module was also among our priorities," Daniel Stosik adds. "Thanks to RBA's process automation, we can archive jobs, use automatic imposition, systematically inform about job progress by e-mail or manage the job workflow using previously defined parameters. The flexibility of RBA offers a good perspective for further progress and improves the automation of processes we have implemented."

Better communication due to Kodak solutions
"KODAK INSITE works in real-time and allows operators to do the same tasks simultaneously. It helps controls every task and cost at any stage of the workflow. One of the numerous benefits of Kodak's solution is the opportunity of remote collaboration and communication with customers, enabled by INSITE Prepress Portal. It allows customers, as well as sales staff and remotely working operators for easy and safe access to all the jobs – at any time and from anywhere. It impacts on faster processes and makes our customer's work easier in terms of tracking and controlling files. And they avoided investing in a specialized software".
Slawomir Iwanowski, Regional Sales Manager at Kodak Polska concludes: "The Akomex Group is one of the fastest, growing privately-owned companies in the Polish packaging market. PRINERGY Workflow manages the prepress processes of the Group's printing sites. It gives us a huge advantage over competitive solutions either in terms of a single standard used here or optimizing costs of the system utilized over a longer time."